Dashcam-upload portal reports spike in 'dangerous driving' videos
Big increase in citizen policing on British roads pays dividends for hard-pressed police forces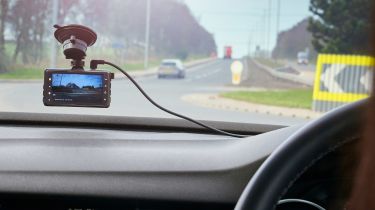 UK drivers have been busier than ever filming the transgressions of fellow drivers, with the National Dash Cam Safety Portal reporting a 60 per cent increase in video uploads of alleged offences in the past three months.
The Portal is run by dashcam brand Nextbase, and allows any driver to upload dashcam or mobile phone footage of dangerous driving they happen to witness while out on the road. 
Over the past 12 months, there's been an increase of 85 per cent in the number of uploads as drivers have emerged from the Covid lockdown, and 38 out of the UK's 43 police forces now take advantage of this ready supply of offenders to issue warning letters, fixed-penalty notices (PCNs), or take court action.
Last year's figures suggested close to 40 per cent of uploads to the portal resulted in some form of police action, split evenly between PCNs, driver-awareness courses and court prosecutions. 
Bryn Brooker, Head of Road Safety at Nextbase, said: "These stats show that there has been a clear shift in the mentality of UK motorists in the past year. Coming out of lockdown, recent petrol shortages and lorry driver crises have all resulted in drivers taking more care in their own driving, while also being more vigilant of the driving of those around them. By working together, we can identify those that shouldn't be behind a wheel, and in turn, keep the roads safer. We are confident that soon we will see the portal being used by all the UK's forces."
The platform was built to allow motorists to upload footage of serious driving offences quickly and securely to relevant police forces. Over the past three months, West Mercia has been the UK's top-performing region, with a 140 per cent rise in submissions. It is closely followed by Cumbria, Lincolnshire, Lancashire, and Wiltshire.
Want to turn your smartphone into a dash cam? These are the best apps for the job...