Dashcams to cut UK insurance premiums by 10 per cent
Swiftcover becomes first major insurer to offer dash cam discount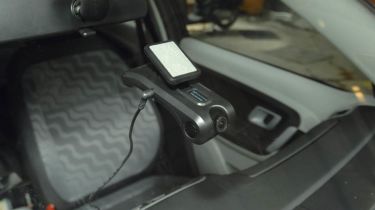 On-board dash cams are the latest tech to help cut insurance premiums after Swiftcover became the first major insurer to announce a 10 per cent discount for drivers fitting video cameras in their cars.
Insurers believe the cameras can help cut fraud, prove liability and improve driving behaviour - just like telematics have.
Swiftcover expects to see a boom in the use of dash cams over the next year as drivers seek cheaper deals. They're already hugely popular in Russia with footage of crashes often surfacing on the internet. Between October and December last year, swiftcover.com said sales of crash cams in the UK had risen by 28 per cent, too.
• Tested: the best dash cams on the market
And drivers can benefit by saving hundreds of pounds when they're involved in an accident through preserving no claims bonuses and insurance excesses by proving it wasn't their fault. Dash cams will also allow claims to be settled much quicker with video evidence solving liability disputes.
Roman Bryl, product manager at swiftcover.com, said: "Reducing the cost of premiums for responsible motorists is what every insurer should be doing. We believe that by using a dash cam and being able to accurately and quickly establish who was at fault, we will save money and therefore motorists will significantly benefit from lower premiums and more responsible driving."
The British Insurance Brokers' Association (BIBA) told Auto Express dashcam technology was a huge area for growth and that all insurers would be keeping a keen eye on those companies entering the market first.
Do you think dash cams in cars are a good thing or is this a case of 'Big Brother' gone too far? Tell us in the comments section below...