Car insurance boost for drivers as 'loyalty pricing' to be banned
"Radical" reforms from Financial Conduct Authority will force insurers to match car insurance renewal prices to those offered to new customers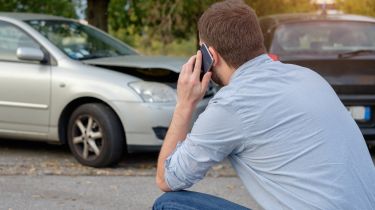 The practice of "loyalty" pricing, whereby insurance firms dramatically and automatically increase premiums for drivers renewing their policies, is set to end, after the Financial Conduct Authority (FCA) announced it intended to outlaw the practice.
Car insurance policies typically bring with them automatic renewal, which sees drivers re-enrolled with their provider for another year unless they actively cancel their policies. Those not shopping elsewhere at the point of renewal tend to find that the price quoted for another year's cover is significantly more expensive than their expiring insurance was.
Under the proposals, insurers will have to offer renewing customers the same price they would be given were they a new customer purchasing via the same route the policy was originally purchased through. This means someone who used a price comparison site to buy their insurance would be given a renewal price that is equal to a new customer using the same comparison tool. 
Insurers typically make £1.2bn from applying loyalty pricing to six million insurance policyholders every year. The practice puts those who are unable to easily shop around - such as older people who may not have easy access to, or familiarity with, online comparison sites - at enormous financial disadvantage. 
The FCA, which regulates the UK insurance industry, is seeking to outlaw the "complex and opaque" loyalty pricing schemes used by insurers, who the watchdog says, "target price increases on consumers who are less likely to switch and use practices that make it harder for people to leave." The FCA also intends to reduce the amount insurers are allowed to spend when marketing to people who are likely to be "highly profitable long term customers." The FCA is putting these proposals out for consultation until January 2021, and will publish the results of this, along with detailed new rules, after this.
The organisation says it will "will look closely at how firms could change or adapt their business models in response to our proposed potential remedies. "While the proposed reforms may take time to come about, the FCA ultimately has the power to withdraw or suspend an insurer's ability to operate on the market, and can also issue fines. The loyalty pricing rule changes will also apply to home insurance, which falls under the same 'general insurance' umbrella as motor cover.
Christopher Woolard, the FCA's interim chief executive, said: "We are consulting on a radical package that would ensure firms cannot charge renewing customers more than new customers in future, and put an end to the very high prices paid by some long-standing customers. The package would also ensure that firms focus on providing fair value to all their customers. We welcome feedback on the proposals."
James Blackham, chief executive of By Miles, a pay-by-mile car insurance provider, called the news "a huge win for UK consumers", highlighting that "the loyalty penalty takes advantage of time-poor, trusting and often vulnerable consumers."
Blackham added: "We applaud the strong measures and the detailed report that fully considers all the consequences set out today. The FCA must now act quickly to put these new rules in place to end 'price walking' and the loyalty penalty for good."
Find out about the best cars to own in the UK with our latest Driver Power survey results...