Car insurance boost for drivers as 'loyalty pricing' is outlawed
Insurers will have to offer renewing customers the same quotes as new ones from January 2022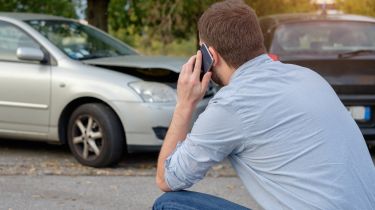 The practice of 'loyalty' pricing, where insurance firms dramatically and automatically increase premiums for drivers renewing their policies, is to be banned from 1 January 2022.
The ruling follows an investigation by the the Financial Conduct Authority (FCA), which found insurers make £1.2bn a year from the practice, deploying "sophisticated processes" to "target" customers who would be unlikely to shop elsewhere. Loyalty pricing puts those who are unable to easily shop around - such as older people who may not have easy access to, or familiarity with, online comparison sites - at enormous financial disadvantage. 
The new regulations could make insurance more expensive in some circumstances, however, as the FCA says firms have previously offered "below-cost prices to attract new customers" and it is "likely that firms will no longer offer unsustainably low-priced deals to some customers". The FCA still estimates, however, that its new rules will save consumers £4.2bn over the next 10 years.
Car insurance policies typically bring with them automatic renewal, which sees drivers re-enrolled with their provider for another year unless they actively cancel their policies. Those not shopping elsewhere at the point of renewal tend to find that the price quoted for another year's cover is significantly more expensive than their expiring insurance was.
From next year, however, insurers will have to offer renewing customers the same price they would be given were they a new customer buying via the same route the policy was originally purchased through. This means someone who used a price comparison site to buy their insurance would be given a renewal price that is equal to a new customer using the same comparison tool. 
The FCA, which regulates the UK insurance industry, previously said it wanted to outlaw "complex and opaque" loyalty pricing schemes used by insurers, who the watchdog says, "target price increases on consumers who are less likely to switch and use practices that make it harder for people to leave."
Other rules being introduced include a requirement for insurers to make cancelling auto-renewal easier, while firms will also have to "do more to consider how they offer fair value to their customers".
The FCA's Sheldon Mills said the new rules "will put  an end to the very high prices paid by many loyal customers."
Find out about the best cars to own in the UK with our latest Driver Power survey results...