Car insurers criticised as claims plummet by half during lockdown
Data from the Association of British Insurers shows 48% drop in motor insurance claims in second quarter, as calls come for more savings to be passed on to consumers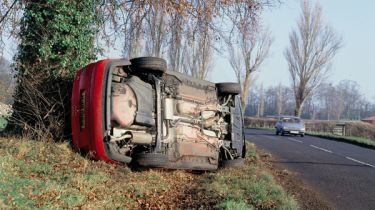 Lockdown restrictions caused the number of motor insurance claims to plummet by 48 per cent over the second quarter of the year, according to data from the Association of British Insurers (ABI). 
There were 324,000 new claims recorded between April and June 2020, down from 678,000 over the same period last year. The average value of claims rose significantly, though, up 27 per cent to £4,600, the largest quarter-to-quarter rise on record, and an increase caused by both a jump in the cost of theft and accidental damage claims. Personal injury claims, meanwhile, increased by 34 per cent to an average of £19,500.
The ABI also published data showing that the value of claims settled in the second quarter was down five per cent, although this reflects claims made during the previous quarter, as insurance payouts tend to take time for providers to make. 
Critics were quick to highlight, however, that the vast reduction in claims was likely to have saved insurance firms around £1 billion, with James Blackham, chief executive of pay-per-mile insurance firm By Miles, calling the way car insurance works "unfair". Blackham explained: "No cars on the roads over lockdown meant reduced risk and far fewer payouts. While we applaud the few who offered small refunds, no insurer is doing, or has done enough to pass on the savings gained in this period."
Dan Hutson, head of motor insurance, at comparison site Comparethemarket, meanwhile, said 17 per cent of households are concerned about being able to pay their bills over the coming months, and that "it is essential that insurers continue to pass on any savings that they receive onto their customers, many of which are struggling financially from the impact of the pandemic."  Hutson added that "motor insurance is in danger of becoming an unaffordable luxury for many and this could have significant consequences given the importance of cars in everyday life."
The ABI's Laura Hughes highlighted the average cost of a motor insurance is £460, a four-year low, and insisted that "insurers have been passing on cost savings to their customers". Hughes added: "However, cost pressures remain, such as rising vehicle repair costs, reflecting ever more complex vehicle technology and increased vehicle theft. With personal injury costs also continuing to rise, it is important that the whiplash reforms scheduled to be implemented in April 2021 are not delayed further."
Insurance payouts for car theft at highest level since 2012
The number of payouts made by insurers for car theft has reached its highest quarterly level since 2012, with a payout made every eight minutes on average, according to figures from the Association of British Insurers (ABI). The cost of said claims have risen 20 per cent year-on-year.
• Car crime rises again with 113,000 vehicles stolen last year
The industry body's latest quarterly report shows there were 16,000 claims for theft of or from a vehicle in the first three months of 2019 – up from 14,000 in the same period last year.
In addition, the cost of payouts for vehicle theft was £108 million – up 22 per cent year-on-year. Some £1.2 million is paid out to policyholders every day, with the overall cost of claims having doubled over the last four years.
Partnership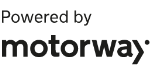 Need to sell your car?
Find your best offer from over 5,000+ dealers. It's that easy.
The rise in payouts is likely driven by a continuing increase in car crime, which has been reflected in Home Office data. The ABI believes a contributing factor in this is keyless theft, with thieves able to steal a car via a relay attack in as little as 20 seconds, according to the Master Locksmiths Association.
The cost of vehicle repairs, meanwhile, was £1.2 billion in the first three months of 2019 – the highest quarterly figure since the ABI started collecting this data in 2013. This is due to newer vehicles having a more sophisticated design. For example, the cost of a replacement headlamp for one popular model has risen by 400 per cent from £163 for a 2012-17 example to £840 for the latest generation.
In spite of these cost pressures, though, the average price paid for car insurance is now £466 – its lowest level in two years. The ABI suggests this could be a result of some insurers passing on the expected cost benefits of the Civil Liability Act reforms that are anticipated to be introduced soon. Another factor could be a rise in new car sales in March, with these vehicles normally being bought by older, more experienced drivers.
Laurenz Gerger, motor insurance policy adviser at the ABI, said the continued growth in car crime "must be reversed", calling on manufacturers to "keep pace with the ingenuity of car criminals".
Has your car insurance got cheaper? Tell us about your experience below...