Failed UK Smart Motorway 'experiment' should be stopped, says Liz Truss
Prime ministerial hopeful Liz Truss is not a fan of smart motorways and suggests the evidence she's seen indicates the concept has failed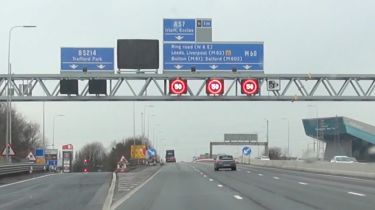 Smart motorways could be in the firing line if, as expected, Liz Truss is named as the next UK prime minister. The front runner in the race to become the next Conservative Party leader was asked about the 'all-lane running' motorways at the final hustings before the result is announced and cast serious doubt on the concept.
"I absolutely think that we need to review them and stop them if they are not working as soon as possible," She said. "All the evidence I have suggests they're not working. I do believe that the smart motorways experiment hasn't worked."
The comments raise further questions around the future of smart motorways, which have been the subject of on-going and growing controversy over safety issues. Smart motorways were conceived as a means of increasing road capacity by allowing drivers to drive on the hard shoulder, and improving traffic flow with variable speed limits. Overhead gantries display information on whether the hard shoulder and other lanes are open for use at a particular time, as well as the current speed limit.
Research by Kwik Fit earlier this year showed that 73 per cent of 2,000 drivers surveyed avoid driving on the hard shoulder when it is open for use as a live running lane. This is up from 56 per cent who gave this answer when the question was last asked in 2019.
In that time, understanding of smart motorway rules and signage has improved, but safety concerns have increased. Some 31 per cent of respondents who avoid the hard shoulder when it's open to drive on said that they did so in case there was a broken-down vehicle ahead. Meanwhile, 30 per cent of those drivers believe driving on the hard shoulder simply isn't safe. 
Smart motorway roll-out paused
The Government has already paused the rollout of new smart motorways for five years, after agreeing to a series of recommendations set out by the Transport Committee in 2021.
All-lane running smart motorways that are under construction and more than halfway to completion - such as those on the M4 and M27 - will be finished, but other schemes will be paused until the Government has collected five years of safety and economic data for every ALR scheme introduced before 2020.
This comes after the Transport Committee's conclusion that the Department for Transport's (DfT) decision in March 2020 to make all new motorways all-lane running was premature, as the "evidence base was insufficient".
The conversion of seven dynamic hard shoulder smart motorways - where the outside lane can switch between being a hard shoulder and a live running lane - to ALR will also be paused. In addition, the case for controlled motorways where variable speed limits are implemented, but the hard shoulder is left as standard, will be revisited.
The DfT and National Highways have committed to a £390million retrofit programme, including the installation of 150 new emergency refuge areas - no more than three-quarters of a mile apart where physically possible - and further stopped vehicle detection technology. These measures will be independently evaluated by the Office for Rail and Road, reports due on an annual basis.
Partnership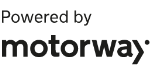 Need to sell your car?
Find your best offer from over 5,000+ dealers. It's that easy.
Edmund King, president of the AA, commented on the pause to the Smart Motorway rollout: "The AA has been a major critic of smart motorways in our campaign for over a decade to improve their safety. At last, we have a transport secretary who has made progress and taken a positive and pragmatic approach. He has today accepted many of the measures we have been calling for."
He added: "Whilst smart motorways will never be perfect, we do believe that considerable progress has been made to make them safer. We will be holding the Government to account to ensure these actions will be implemented as soon as possible."
Do you avoid using open hard shoulders on smart motorways? Let us know your thoughts in the comments below...