'JLR's very British approach: keep calm and carry on'
Editor-in-chief Steve Fowler praises Jaguar Land Rover on both its ability to handle a crisis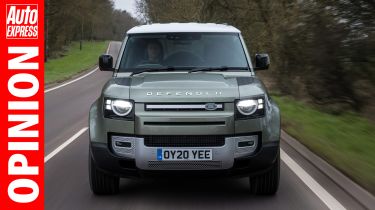 The mark of any organisation is how it reacts to a crisis, especially one the like of which we've never seen before. And for JLR the message seems to be very simple and very British: keep calm and carry on.
Clearly, carrying on as usual isn't possible right now – factory and office closures mean clever thinking needs to be employed. And that's exactly what Jaguar Land Rover is good at.
Still allowing us to enjoy and get excited about cars is crucial, especially when selling them is tough. What we do know is this: there will be a post-crisis bounce as life starts getting back to some sort of normality. Showrooms will get busier; people will want to buy cars again.
The companies that realise this and continue to feed the fervour that the world has for cars – even during the toughest of times – will be the companies that are best positioned to take advantage in the long run. Going quiet, especially when we might have a little more time to fuel our enthusiasm or desire for information about cars, is the worst thing any car company can do.
So hats off to Land Rover for finding a way – with safe sanitising and social distancing – to get us behind the wheel of the new Defender in the UK this week. They wanted us to tell you what we think of what is the brand's most important model for a generation.
They're obviously very confident about the new car – and you can find out whether that confidence is justified by reading our review. I'll give you one thing to look forward to before that, though. What's impressed me most about the new Defender is how much fun it is.
Everyone's definition of fun is very different – not least in such a multi-faceted car as the Defender. But it's the way that JLR's clever thinking has been employed, with a sense of ingenuity and a sense of humour, that's impressed me most. It's not built in Britain, but it's designed and engineered in the UK, and looks and feels very British. It's a fine example of what this country does best.
Click here to read all about our three-day Land Rover Defender adventure in Namibia...