Frequency of speeding incidents tripled during lockdown
Telematics data shows drivers broke speed limits more often when they got behind the wheel during lockdown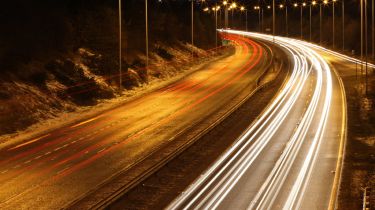 The frequency of speeding incidents more than tripled during lockdown, according to telematics - or 'black box' - data from 7.74 million personal, fleet and commercial vehicle journeys taken in the first six months of 2020.
In April 2020, at the height of the UK's coronavirus lockdown, drivers committed a level four speeding event - the most severe type of incident across all speed limits (e.g. 51-62mph in a 30mph zone or 96-101mph in a 60mph zone) - once every 136 miles. By comparison, these incidents only occurred once every 443 miles in February 2020.
| | | | | | | |
| --- | --- | --- | --- | --- | --- | --- |
| Speed limit | 20mph | 30mph | 40mph | 50mph | 60mph | 70mph |
| Level two | 32-35mph | 42-47mph | 56-59mph | 70-74mph | 84-89mph | 91-97mph |
| Level three | 36-37mph | 48-50mph | 60-63mph | 75-79mph | 90-95mph | 98-104mph |
| Level four | 38-41mph | 51-62mph | 64-71mph | 80-84mph | 96-101mph | 105-111mph |
Meanwhile, level two speeding events, such as 42-47mph in a 30mph zone or 84-89mph in a 60mph zone, also became more frequent, occurring once every 32 miles on average in April 2020. That compares with every 94 miles in February.
The data from vehicle protection and management technology provider AX also showed that despite people driving less during lockdown, the total number of speeding incidents was actually higher during lockdown than it had been before.
For example, the number of level four speeding events rose from 1,213 in February 2020 to 1,374 in April, while level two events went up from 5,693 to 5,864 over the same period.
Car drivers were the worst offenders, with level two speeding events occurring four times as often during lockdown then before. Van drivers were better, but still not perfect - the frequency of their level two offences doubled during lockdown.
Neil Thomas, director of investigative services at AX, said: "Whether it was simply down to reduced traffic levels during lockdown or perhaps drivers assuming police forces had bigger priorities, the data shows that given the opportunity, many drivers are clearly willing to speed and quite often significantly so.
"It goes without saying that excessive speed is detrimental to everyone's safety, but it poses an additional problem for fleet managers who have a responsibility for the safety of their drivers and vehicles."
Check out everything you need to know about speed limits here...