Experts warn of increased risks as drivers return to the roads
Those getting back behind the wheel after weeks of not driving are advised to "start small", with short trips during daylight hours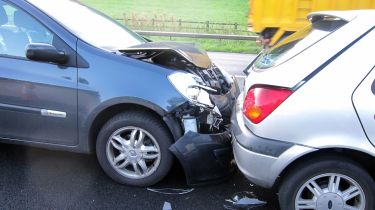 The prospect of motorists returning to the roads as the coronavirus lockdown eases has led driving experts to warn of the possibility of increased collisions, with out-of-practice drivers encountering revised road layouts, as well as a greater number of cyclists and pedestrians on roads and pavements.
Over half a million drivers made SORN applications to the Driver and Vehicle Licensing Agency over the past month, declaring their cars as being off the road and unused. But as those motorists and others return their vehicles to the road, driving-school bosses and advanced motoring experts have warned extra caution will be required.
Ian McIntosh, chief executive officer of RED Driving School, told Auto Express: "As we begin to transition out of lockdown, many drivers will be getting behind the wheel for the first time in many weeks - which could leave them a little rusty or lacking in confidence, possibly even leading to accidents."
Those sentiments were echoed by Neil Greig, Director of Research & Policy at IAM Roadsmart (formerly the Institute of Advanced Motorists), who said: "The key thing is it's going to be different. You need to be aware of that, and you need to share the road, because not only are you sharing the road with more walkers and more cyclists, you're sharing the road with people who may not have driven for several weeks.
"Already nervous individuals are the ones who are going to be even more nervous, because not only have they got their long-term issue of being nervous about driving, they've now got all these issues -  jobs, health - to be nervous about as well." 
To add to the unfamiliar driving landscape, some local authorities - such as Bristol City Council - have been altering road layouts, widening pavements and closing streets in a direct response to the coronavirus outbreak.
Greig explained altered routes would have to be taken into account by drivers returning to their cars: "There have been some fairly substantial changes to extending pavements, one-way systems, closing roads, so your commute could be very different, and you need to be aware of what's going on around you."
Relatively empty roads would also contribute to this alien motoring vista, Greig said: "We tend to drive like everyone else, and if there are very few people out there, some of our reference points are gone." Greig warned that a number of high-profile speeding incidents during the lockdown could also make " already nervous people more nervous about going out in the next few days."
To mitigate against these dangers, Greig said drivers should consider "having a short dry run and maybe doing some refresher of your Highway Code type skills" if possible.
Ian McIntosh from RED driving school also considered drivers should "start small" if they had been out from behind the wheel for some time: "Rather than taking your first journey during rush hour or heading off down the motorway, try a local, familiar route at a quieter time of day. Practice in dry weather and during daylight hours."
Partnership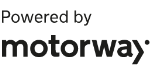 Need to sell your car?
Find your best offer from over 5,000+ dealers. It's that easy.
McIntosh also advised motorists to give their cars a "thorough check" before venturing out, adding: "a little extra attention and caution" would make the roads safer.
Click here for a chance to win a £25 Amazon voucher by answering a few questions on how lockdown has affected your car-buying process...