World EV Day 2020 promotes the push to electrification
Motor manufacturers and energy providers have collaborated on an industry-wide project which advocates the shift to pure-electric motoring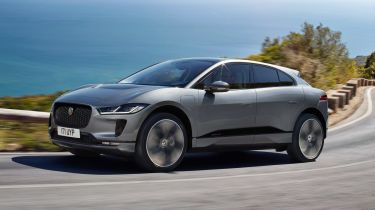 Several big-name car manufacturers, such Nissan, Jaguar Land Rover, Hyundai and Polestar have collaborated with the energy providers SSE, Scottish Power and Green.TV to create the World EV Day project.
Auto Express and our EV-focused sister site, DrivingElectric, are the media partners for the inaugural 2020 World EV Day – and we'll be bringing you all the latest news as it happens. The concept will soon evolve into a yearly event, with the aim of supporting the gradual shift towards pure-electric motoring.
The online event will feature several presentations from key figures in the motoring industry to discuss the financial and environmental benefits of driving an electric vehicle. Confirmed attendees include Groupe PSA, the Chinese electric vehicle manufacturer BYD and the UK Transport Minister, Grant Shapps.
Vanarama, the commercial vehicle leasing company, is the event's electric van partner. In a recent survey, the company found that around 90 percent of its customer base felt they didn't know enough about electrification, despite the fact that 83 percent of its clients were considering an electric van as the next vehicle for their business.
To educate consumers about the benefits – and any potential drawbacks – of electric vans, Vanarama will be holding free seminars during World EV Day. The firm will also help its new customers by providing free home charging points with every new secured lease, as well as three months' free electricity.
IONITY, Europe's leading electric vehicle charging network, also has a hand in the event's organisation – and the company hopes the project will help change consumer attitudes surrounding the everyday usability of all-electric vehicles.
The company's CEO, Dr. Michael Hajesch, said: "We believe it is essential to be part of the movement into a zero-emission future. Europe had 1.7 million plug-in electric vehicles (BEV and PHEV) on the streets at the end of 2019 and counting.
"Celebrating World EV Day is a great way of recognising the need for change and highlighting the work that has already been done – from a reliable charging infrastructure to the latest innovations in the electric vehicle sector.
"Driving an EV across Europe should be the new normal, and it is our mission to support the transition and bring high-power electric vehicle charging to everyone, everywhere."
As part of the event, the World EV Day organisers have even started a pledge campaign, which asks drivers to commit to buying an electric car once their current vehicle has reached the end of its life. The pledge has already garnered more than 800 signatures from motorists in 60 different countries.
Now read our list of the best pure-electric cars on sale in the UK now…