Hands-free driving to be legal in the UK this year
Advanced lane-keep assist will allow drivers of certain cars to take their hands off the wheel at speeds of up to 37mph on motorways by the end of 2021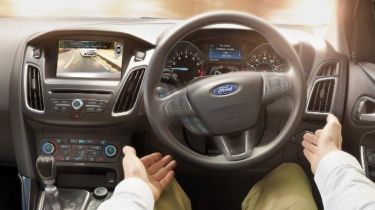 Drivers whose cars have the latest assistance systems will be able to take their hands off the steering wheel at up to 37mph on motorways, following a Government announcement that it would allow autonomous lane-keeping systems (ALKS) to be used hands free on the road.
ALKS steers a car within lane markings and, when used in conjunction with adaptive cruise control - which is already legal - will see motorists able to delegate certain driving responsibilities to the car in specific circumstances. Laws are expected to be updated by the end of the year.
Under plans set out by the Department for Transport, owners of cars fitted with ALKS will be legally allowed to let their car steer itself on motorways at speeds of up to 37mph, meaning the technology will effectively be reserved for use on congested sections of motorway.
Rachel Maclean MP, minister for the future of transport, told Auto Express that the Government is approaching the rollout of ALKS in "a very cautious fashion", but the 37mph limit could be increased to 70mph in the future. She added that the Government was "very keen to take advantage" of the technology, while the legalisation of hands-free driving with ALKS was being done in-line with UN type-approval regulations
There is some conflict in the industry over how safe ALKS is, however. Thatcham Research, which crash tests cars in conjunction with Euro NCAP, has previously identified scenarios in which the technology "will not respond in the same way as a competent driver on a UK motorway" - these include when there are pedestrians or debris on the road, or a lane is closed.
Maclean said that safety was the DfT's "first priority", and argued that the Government's main reason for wanting to push forward with ALKS is to make roads safer. "If a vehicle encounters anything like debris on the road, it will come to a halt," she added.
The minister also addressed concerns over who would be liable in the event of an accident caused by ALKS, saying "we [the Government] don't expect the driver to be prosecuted", but she admitted that there are "further discussions to take place" in this area before hands-free driving becomes legal.
Unlike the aviation industry, where crash data is shared openly between aircraft manufacturers and operators, no such system is in place for the car industry, and the onus lies on governments to set out how the sector can learn from individual incidents involving self-driving cars.
Matthew Avery, director of research at Thatcham Research, commented: "There is still a lot of work needed though by both legislators and the automotive industry before any vehicle can be classed as automated and allowed safely on to the UK roads."
Avery said that ALKS is "not automated" as it relies on the driver to take back control in certain situations. This labelling, he warned, could contribute to "the confusion and frequent misuse of assisted driving systems that have unfortunately already led to many tragic deaths", with a "widespread and effective" communications campaign essential.
Partnership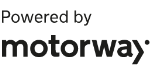 Need to sell your car?
Find your best offer from over 5,000+ dealers. It's that easy.
Is it wise to allow autonomous lane-keeping systems on UK roads? Have your say in the comments...