Average speed cameras on motorways get approval from drivers
UK drivers are in favour of average speed cameras on motorways despite the majority admitting to breaking 70mph limit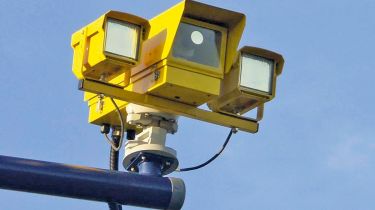 The majority of drivers say average-speed cameras are the best enforcement solution across the motorways, dual carriageways and roads with the 60mph national speed limit, favouring them above fixed cameras.
Current policy is that average-speed cameras are installed on areas when road works are in place, but the RAC's annual report on motoring found that 58 per cent consider average cameras are the best enforcement solution on 60 and 70mph roads, with just 18 per cent saying fixed cameras are best, and only 12 per cent favouring mobile police speed traps. 
Support for average cameras comes despite 56 per cent of the same 3,068 surveyed motorists admitting they broke the speed limit on motorways, with 39 per cent saying they did so to keep pace with traffic, and 31 per cent judging that travelling over 70mph was safe. 
Some 36 per cent of drivers say they never break 70mph limits; this was the lowest rate of compliance, with 63 per cent sticking rigidly to 60mph limits, a similar proportion adhering to 40mph and 30mph rules, and 55 per cent not breaking 20mph limits.
Three per cent of those who admitted to speeding on motorways said they had travelled at over 100mph, while four per cent said they had hit 91 to 100mph. 27 per cent said they had reached between 81 and 90mph, and 66 per cent admitted to going up to 80mph.
On 40 and 50mph roads, 46 per cent say limits should be enforced with average speed cameras, while 29 per cent prefer fixed units. Fixed cameras gain the most support on 20 and 30mph roads. The RAC's report claims that drivers find it too difficult to stick to an average of 20 or 30mph on roads with those limits.
Are touchscreens a distraction?
Another trend to emerge from the report was widespread scepticism over infotainment touchscreens. Some 51 per cent consider screens to be more complex than physical knobs and buttons, while precisely half deemed touchscreens distracting. 
Car lights were also an area of discontent, with 77 per cent considering modern headlights so bring they risk causing accidents, and 58 per cent saying they were regularly dazzled by oncoming lights, even when those lights were on dipped-beam. 
Mobile phone use behind the wheel was considered the most pressing matter for police enforcement, with 55 per cent wanting more action on this; 24 per cent said officers should target motorway middle-lane hoggers, too.
What do you think the priority should be when it comes to policing our roads? Let us know in the comments...