Used car prices remain stubbornly high as sales increase
New SMMT figures show increased sales of second-hand cars, but prices look set to stay high for a while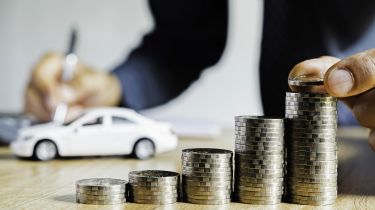 Used car sales grew by just over 4 per cent in the first three months of 2023, following three consecutive quarters of falling sales, but there's little sign yet of high prices easing as more cars change hands.
According to latest figures from the Society of Motor Manufacturers and Traders (SMMT) a total of 1,847,149 cars changed hands in the first quarter of this year, compared to 1,774, 351 in the same period 2022. The SMMT says that growth in the new car market as the post-pandemic production delays unwind has in turn improved availability of secondhand stock. That said, the number of used car transactions is still almost nine per cent below the levels recorded before the pandemic. This reflects continuing constraints on supply as well as cautious consumers holding off from purchases, the trade organisation says.
While EV sales as a percentage of total new car demand have fallen back, used EV sales over the quarter have increased slightly to 1.4 per cent of the market - up from 0.9 per cent in 2022.
"Easing supply chain challenges have re-energised new car registrations, unlocking availability in the used market and, importantly, delivering more zero emission capable vehicles to second and third owners", said SMMT chief executive Mike Hawes. 
Anyone hoping that more activity in the used car market will begin to be reflected in lower used prices will be disappointed by reaction to the latest figures from industry analysts. Lisa Watson, director of Close Brothers Motor FInance suggests growth in used sales should begin to calm the market "with more affordable used cars available in the coming months". Consultants KPMG says their analysis shows prices are merely "stablising" for most cars, but "used EV prices are falling as more stock enters the market."
Autotrader's commercial director Ian Plummer says while the used market has great momentum, growth is still hampered by low new car sales. "This massive shortfall of would-be used car stock isn't only limiting sales potential, but it's also driving most used car prices up – in April average values accelerated at their fastest pace in 17 months,' he said. "With no imminent change in sight to the current levels of either demand or supply, anyone hoping for a softening in prices anytime soon will be very disappointed.
Looking to sell your current car quickly and for a good price? We've partnered with Motorway to bring you the best offer from its network of UK dealers...