Best used cars to buy 2023
From city cars to large SUVs, here's our annual pick of the star performers that'll save you thousands when you buy them used instead of new
After a slightly shaky couple of years, the new-car market is beginning to recover, and that can only mean good news for used-car buyers, because the choice will increase with every passing month. Getting extra tech, more refinement, better safety features and greater efficiency from the latest models means that buying a second-hand car doesn't represent the compromise that it once did, either.
But if anything, that means shortlisting the top used buys, and picking the very best overall, is more competitive and trickier than ever before. That's why we've singled out our best used cars of 2023, to make car buyers' decisions that little bit clearer.
We've based our judgements on not only how strongly each car fared against its rivals when it was new, but also how much value it represents on the used market. Of course, the opinions of owners count here, too; cars that ranked highly in our Driver Power customer satisfaction surveys have caught our eye when we made our deliberations across our 18 sub-categories. We'll also reveal our best van of 2023, to help commercial buyers to single out the most practical, dependable options.
Used Car Awards 2023: the best used cars to buy now
| | |
| --- | --- |
| Used Car of the Year 2023 | Dacia Duster |
| Best used city car 2023 | Volkswagen up! |
| Best used supermini 2023 | Ford Fiesta |
| Best used compact family hatch 2023 | Kia Ceed |
| Best used family car 2023 | Vauxhall Insignia |
| Best used estate car 2023 | Skoda Octavia Estate |
| Best used small SUV 2023 | Citroen C3 Aircross |
| Best used mid-size SUV 2023 | Dacia Duster |
| Best used large SUV 2023 | Kia Sorento |
| Best used compact executive 2023 | BMW 3 Series |
| Best used executive car 2023 | Volvo S90 |
| Best used luxury car 2023 | BMW 8 Series Gran Coupe |
| Best used MPV 2023 | Citroen Grand C4 Picasso |
| Best used coupe 2023 | Audi A5 Coupe |
| Best used convertible 2023 | MINI Convertible |
| Best used hot hatchback 2023 | Honda Civic Type R |
| Best used sports car 2023 | Porsche 911 |
| Best used hybrid car 2023 | BMW 330e |
| Best used electric car 2023 | Hyundai Ioniq Electric |
| Best used van 2023 | Toyota Proace |
How to buy a used car
Can you afford it?
This sounds like an obvious thing to ask yourself, but we're not just talking about the up-front cost or, if you're financing, the monthly repayments. Make yourself aware of the road tax band, because the annual outlay could be more than expected – cars from March 2001 onwards are taxed according to emissions, and from 2006, the amount charged for the most polluting cars went up significantly.
Be sure to look up servicing costs and find out when a potential purchase last had work done, and when it'll next need it. It's also vital to get insurance quotes – if you'll be switching an existing policy to the new car, your provider will be able to tell you the premium difference either on the phone or online. Neglect to sort any of the above, and that bargain buy might end up being costlier than expected.
Where to look?
Things have moved on from buying a printed collection of classified adverts from the newsagent. There are myriad websites used by both private sellers and dealerships, including the ubiquitous Auto Trader, which says it lists around 400,000 vehicles at any time. Looking there is a must, but it's by no means the only place to search. Auto Express's sister site BuyaCar has almost 70,000 cars priced from less than £5,000 – all quality-checked, less than eight years old and with fewer than 100,000 miles on the clock.
Also, eBay Motors is an increasingly visible player in the used car world, and many – particularly at the cheaper end of the market – are turning to Facebook Marketplace to avoid the fees charged by more established sites.
Regardless of where you look, you'll really need to do your homework when buying from a private seller because there's precious little comeback if you buy a dud (see our top buying tips, opposite, for more).
Partnership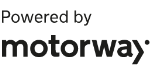 Need to sell your car?
Find your best offer from over 5,000+ dealers. It's that easy.
Where to buy?
Manufacturers' approved used car schemes at main dealers are still well worth a look, particularly for the additional levels of protection offered. They come recommended, but you'll pay for that peace of mind.
Independent dealers generally have lower overheads, so are cheaper. And the 'pile-em-high' ethos of car supermarkets is fertile ground for a bargain. Buying from any dealer will mean you're protected by consumer legislation, but it's still worth doing your own checks – not least researching other 'trade' ads in the classifieds to ensure you're getting a good deal.
For fresher cars, there's a growing number of online services, with BuyaCar aiming to take the hassle out of the process by offering quality-checked vehicles delivered to your door. The entire experience is often little more involved than ordering from Amazon.
As well as thinking about which websites to search on, you also need to think about where, geographically, you're willing to look. We'd always recommend going the distance if it seems to be the right car for the right price – ask for more details or extra photos from the seller if you're not sure, and you'll soon get a feel for whether or not it'll be worth the risk of taking a long trip for nothing.
Know before you go
Arm yourself with knowledge in advance. Buyers' guides (of which Auto Express has an expansive online archive) make for invaluable reading, pointing out all the common problem areas to check and the right sort of questions to ask the seller before being tempted to reach for your wallet. Find out what recalls your model of choice has been subjected to so you can ensure the work has been done, and read up on the service schedule to check against documents of the vehicle's history to see if your potential purchase has been looked after properly.
Looking up the MoT test history online is also a great way to work out how well cared for a car might have been, and what bills to expect in the future. Pay particular attention to the advisories – which of these on the latest test could turn into failures by the time of the next one? Are there any which have been neglected for a few years running?
Also check online for faults specific to the car you're looking at, and check it over from nose to tail – you'll find guides for all the big-name models on autoexpress.co.uk. And if you're not confident, several big-name motoring organisations offer paid-for mechanical checks. They'll give you peace of mind, and any faults that are detected could be used as a bargaining chip during the haggle.
Should anything not look right – or the numbers don't stack up – don't be afraid to walk away. There are plenty more cars out there, so don't feel pressured into buying.
Click here for our complete guide to buying a used car...