When is the best time to buy a car?
Timing could be everything if you're looking to get the best deal on a new or used car. We reveal the best times to buy and why.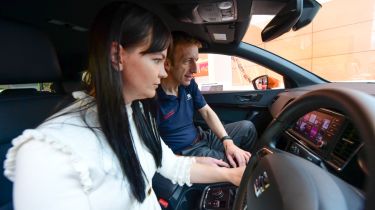 It pays to know when is best to buy a new or used car. If you're buying in a hurry, such as if your current car has broken down or been in an accident, then you won't have much choice - but if you have the luxury of time on your side, we've put together this guide to the best time to buy a car.
Here you'll find some helpful tips and tricks for buying a new car, based on knowledge from industry experts. We've also covered when to buy a used car and what you should be thinking about depending on the time you choose to buy.
The best time to buy new
New car dealers are almost always provided with targets and incentives to sell their cars quickly and efficiently. There are all sorts of rewards for making the right amount of sales, including big bonuses for the salespeople, extra benefits and financial incentives for the businesses.
The biggest bonuses come at the end of each quarter, though sales are tracked through the whole year. In March, June, September and December - the start of each quarter - dealers won't have as much pressure to meet these targets. Yet if you show up just before their deadlines in the preceding months, you could find them desperate to sell you a car, and offering a great deal.
The end of the financial year in April is also a good time to go looking for a deal, as businesses are keen to make as much out of each year as they can. This means that Spring is a great time to go car shopping.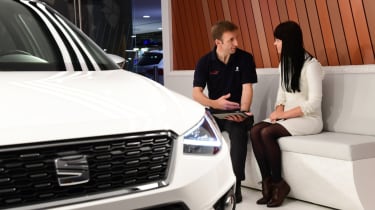 In March and September in the UK, the new number plates are launched. Many customers want to have the latest number on their registration so they flock to dealers in time. Stay away from dealers on the busy March 1 and September 1 dates, and instead show up much later in the month when demand has died down.
Be prepared to take something from stock though, as the dealer will need to register the car for it to count towards the bonus. A factory order will take a few weeks and won't be able to be registered until the next quarter.
The stock dealers will be very keenest to get rid of will be cars which are just about to be replaced. Reading Auto Express' news pages will give you a good idea of when a new or revised model is due. If you don't mind having the older version, you can use this information to go and secure a good deal on the outgoing car.
It's not just the cars which have bonuses attached to them. Sales staff will also be keen to hit targets for finance packages, add-on insurance, service plans and extras such as paint protection. You shouldn't feel pressured into taking any of these, but if you are interested there is likely to be room to haggle if you get the timing right.
The day of the week you visit the dealer might not have too much impact on the price, but if you want attentive service it could be best to aim for a midweek day, as dealers are busiest at the weekends and you may be left standing around.
Finally, consider a pre-registered car. If the dealer cannot find enough real buyers for new vehicles and it looks like they will miss the targets, they can register cars in their own name. They will then store them until they are three months old and sell them on to the public with a big discount – read our guide to pre-registered cars here.
Since the peaks for new car registrations are March and September, dealers will be under the most pressure to sell in these months and are likely to resort to pre-registering. As a result, large numbers of pre-registered models will be on sale three months later, in June and December, so you could expect a good deal.
The best time to buy used
Timing is less important in the used market than the new one, but dealers still have targets, and supply and demand changes mean that prices to fluctuate and you could save a few quid with the right timing.
The greatest supply of used cars will reflect the sales peaks of new models, as buyers will trade in their old cars and dealers will need to move them on. The busiest time for traders will therefore be around the new car registration changes in March and September, although the time for a car to reach a used car forecourt will lag a little as the cars will need to be processed and prepared.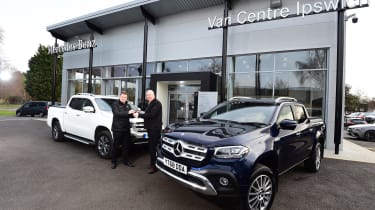 The weather can also have a big impact on used car prices. Obviously, the price of a convertible rises in spring when the buyer has the prospect of a full summer of top-down motoring ahead of them, while 4x4s are more sought after in the winter when the thought of snow and floods is in buyers' minds.
The weather can have other odd effects on the used car market. Purchasers don't like to trudge around forecourts in the rain and cold, so a prolonged spell of bad weather can make dealers (and even private sellers) more anxious to do a deal. Ironically, the same is true of really good weather. Sunny summer weekends are usually spent at the beach or a barbeque rather than prodding around cars, and car dealer's sites will usually be deserted.
Once you have finally done a deal, it can also make sense to pick up a used car at the beginning of a month to save yourself paying for just a few days of road tax. The DVLA makes you pay for a full month even if you just want to use the car for a couple of days, and it's not transferrable from the previous owner.
It won't make much of a difference on small cars which have a low (or zero) rate, but bigger-engined models are expensive to tax for a year, so picking up a car at the beginning of the next month could save enough for an extra tank of fuel.
If you're looking for a great deal on a used car, take a look at our sister site Buyacar...