New car delivery times 2023: how long will you have to wait?
No one likes having to wait for their new car so we called key manufacturers to get their latest UK lead times
Buying a new car over the past few years has become an elongated process, with manufacturing lead times being far longer than they normally would be and waiting lists for new cars extending to never-seen-before lengths, in many cases. Happily, things are looking up.
While COVID restrictions are a thing of the past, the automotive industry is still being hampered by a shortage of semiconductor chips - along with other supply chain issues, not least because of the war in Ukraine. However, manufacturers and new car lead times are starting to decrease so buyers are generally facing less of a wait between ordering and taking delivery than they were a year ago.
For buyers who are in a hurry to get their hands on a car, this situation has made pre-registered and second-hand models more appealing, resulting in inflated prices across classified sites and dealer forecourts, although these are also starting to ease as supply filters through. On the new car front, some models are easier to get hold of quickly than others so it pays to have all the facts at your disposal if you can be flexible on the make and model.
While it isn't always possible for manufacturers to provide specific estimates on their delivery times, with the situation changing constantly, we've spoken to every major manufacturer to get as much information as possible on their current new car delivery lead times. Read on to find out how long you'll wait for a new car from the UK's major car brands...
New car delivery times in the UK
Here's what the top car brands told us when we quizzed them in June 2023 about the waiting time buyers can expect on their latest models...
Alpine
The Renault subsidiary told us that buyers of the A110 sports car can expect to wait up to six months, or up to a year for the hot A110R, but for more accurate estimates customers should contact their local Alpine Centre.
Alfa Romeo
When we last spoke to Alfa Romeo, the range was currently subject to a lead time of between four and six months. All customers are advised to consult their dealer for the latest information.
Audi
Audi has said that due to the fluidity within the supply chain its lead times are changing on a frequent basis, it is impossible to pin down lead times for individual models. The German firm is working hard to find ways around any problems and advises customers to contact their dealer with any queries or questions.
BMW
BMW cannot provide an accurate estimate as timings vary depending on model and specification. The brand is also experiencing exceptionally strong demand for plug-in hybrid and electric models, leading to longer lead times. Customers are encouraged to keep in contact with their retailer for the most up to date information.
Cupra 
Cupra says that "delivery times for some of our models are longer than we would like due to ongoing global shortages" but the manufacturer is "working hard to find solutions to supply chain issues". Customers are advised to speak to their dealer for specific production and delivery timings, as they will have the latest information and timings.
Citroen
When we last spoke to Citroen, it was  experiencing lead times of between two and four months. Its bigger-selling electric and plug-in hybrid models - the e-C4, C5 Aircross Plug-in Hybrid and C5 X Plug-in Hybrid - are included and all available for delivery since March 2023. Again, the French firm advises that customer queries should be directed to dealers.
Dacia
Dacia says all of its models are subject to production delays, but the length will depend on the specification of each vehicle. Customers are typically waiting around six months but dealerships will be able to provide an update for customers.
DS
When we last spoke to DS in November 2022, the DS9 had lead times of up to six months, and between two and four months for most other DS models. Customers are being asked to speak to their dealer for more specific information.
Fiat/Abarth
Most Fiat and Abarth models are currently experiencing longer lead times for factory orders. Dealers can offer more precise information about models-specific wait times and what cars are available from new stock.
Ford
Ford told us that its wait times are varying widely at present. Due to supply chain issues and increased demand and popularity across the current range, customers are being advised to contact their local Ford dealer and commercial centre for more specific information.
Honda
Honda told us that lead times for new cars vary across models and derivatives. Customers are urged to contact their dealership as they will be able to provide the latest information.
Hyundai
When we last spoke to Hyundai, they told us: "We have limited amounts of stock available across our dealer network, with further availability within our production pipeline. For specific requirements it is often necessary to factory-order cars for customers with lead times varying across models and model derivatives. We keep our dealers updated with the latest production lead-time availability so they can best manage customer expectations."
Jaguar
Jaguar says buyers of its XE, XF saloon and Sportbrake, F-Pace, I-Pace and F-Type Convertible models can expect to wait between three and six months for their car. Orders for the F-Pace and some E-Pace models have been suspended, while others have wait times of between six and nine months. F-Type Coupe delays are up to six months depending on the trim.
Jeep
Jeep advises customers to speak to their local dealer for more specific information and lead time on their current and new models.
Kia
Kia told us it's facing increasing demand for its models in the UK and Europe. While not immune to supply chain issues, longer lead times are generally attributed to higher demand for its vehicles.
Partnership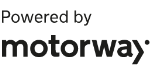 Need to sell your car?
Find your best offer from over 5,000+ dealers. It's that easy.
While there is variation between different vehicle specs, much of the Kia line-up available in the UK is now down to normal factory lead times of 12-16 weeks, including best-sellers like the Niro EV and Picanto, as well as the Rio, Sorento and Soul EV line-ups all manufactured in Korea. Other Korean-built models  are still operating on a slightly longer lead time, but these are decreasing. Currently, the lead time on an EV6 is between 4-6 months depending on the model ordered, down from 9-12 months earlier this year.
As the year progresses, European-built models such as the Ceed model family are also seeing a decrease in their lead times, currently 13-18 weeks, with the Sportage taking between 4-6 months due to its growing popularity.
Land Rover
Land Rover is very transparent in showing estimated lead times for any given car within their configurator. Estimated Defender 90 and 110 models are available for delivery within three to twelve months, depending upon configuration while the Defender 130 faces a wait of up to nine months. Discovery models are being held up for between nine and twelve months, while orders of petrol and diesel Discovery Sport models have been suspended; only PHEV models are available.
Range Rover Sport and the new Range Rover face delays of "up to and over 12 months" depending upon configuration. Orders of some Evoque trims have been suspended, with the remainder expected to be delivered within six and nine months.
Mazda
As a guide, Mazda says CX-60 models are available for immediate delivery, as are a limited number of the CX-30 and CX-5 models, though availability will be increasing over the next few weeks. 
The outgoing Mazda3 model is currently on run-out in preparation for the 2024 Mazda3 - with dealer arrivals from next month, June or July registration may be possible depending upon model. 
Both the MX-30 and MX-5 are available for immediate delivery, with orders of the Mazda MX-30 R-EV being taken for delivery later this year. Those looking to purchase a Mazda2, the outgoing model is on run-out but a strong order bank means customers could be expecting delivery from September. Mazda2 Hybrids are available, with a current bank in dealer stock. Customers are urged to contact their local Mazda dealership for the latest information and stock.
Mercedes
Mercedes hasn't yet replied to our latest enquiry, but when we posed the same question to the German firm back in November 2022, it told us that customers should check with their dealer for information on any car they want to order. All dealer stock can be viewed on the Mercedes website and customers should contact their local dealership.
MINI
MINI said it wasn't possible to provide lead times on a model by model basis, retailer by retailer basis. MINI is experiencing exceptionally high demand for PHEV and EV models, with the production return of some models including the MINI Electric, MINI Countryman ALL4 models (excluding Cooper engine). MINI retailers will be best placed to provide the latest information, as well as a comprehensive list of dealer stock.
Nissan
When we last spoke to Nissan, they said lead times vary by model, specification and colour, as well as availability to individual dealerships. Customer flexibility has allowed Nissan to complete orders quicker but lead times on new builds are as low as one month on Qashqai and LEAF, three months on Juke and the new X-Trail and five months on Ariya. Customers are urged to contact their local dealer for up to date estimates.
Peugeot
The majority of Peugeot's range have lead times between two and four months, including its electric and plug-in hybrid models, however some models, including the e-Rifter and e-Traveller, will take longer. Peugeot retailers are able to advise customers about specific vehicle lead times and which models are available sooner from stock.
Porsche
Porsche's lead times currently range from three to 18 months, varying hugely depending on model and specification. For example, a Macan 2.0 or Macan T can be yours in three to six months, but you'll have to wait 18 months or even more for a Macan GTS. Customers and prospective buyers will be able to get detailed information from their local dealership.
Renault
Renault hasn't responded to our latest query, but back in November 2022 the French brand was looking at lead times of approximately six months, with a decent amount of stock also available for customers willing to compromise on model and specification.
SEAT
Like fellow VW Group brand, Audi, SEAT is instructing customers to contact their local dealership for more specific delivery timings.
Skoda
Skoda have released a statement saying that lead times are longer than expected due to current supply chain issues. The Czech manufacturer said it is working hard to find solutions to minimise delays but local retailers will be best placed to provide the most up to date information and assistance.
Toyota/Lexus
Toyota told us that due to information changing fairly frequently and lead times varying between different models, it's difficult to provide specific estimates and can quickly become outdated. Customers are advised to contact their dealership which will be able to provide the most up to date information and answer any queries or questions regarding specific models.
Vauxhall
When we previously spoke to Vauxhall, lead times were around two to three months for internal combustion engined versions of its Corsa, Mokka and Astra, and up to around six months for its electric models. Customers are asked to speak to their dealers for more specific information, including about models available sooner from stock.
Volkswagen
Volkswagen told us: "Delivery times for some of our model lines are longer than we would normally Volkswagen told us that lead times can vary by vehicle model, trims and engines, making it difficult to provide an estimated delivery time. The best way to find out what the delivery time is for the vehicle you want is by contacting your local Volkswagen retailer.
Volvo
A Volvo spokesman said lead times can vary hugely from car to car, with timings often dependent on the specification of that model and any individual requirements requested by a customer. The C40, XC40, XC60 and XC90 all have availability from four weeks for cars supplied via central UK stock.
Any brand new orders will have a longer lead time. For example, an XC90 order for a petrol, diesel, or petrol-electric plug-in hybrid is likely to have a minimum lead time of five months. An XC40 petrol would have a minimum lead time of four months, with some versions of the XC60 having lead times from three months. A factory ordered S60 has a minimum lead time of 10 months. 
Volvo stated that while it is not possible to provide an answer which covers all Volvo models, they are working closely with their plants and suppliers to minimise lead times and keeping dealerships and customers informed of the likely lead times of any current or future models.
Now check out the world's best-selling cars here...