Government unveils design for 'iconic' electric car chargepoint
New electric car charger revealed alongside announcement that UK will ban the sale of all new non-zero-emission HGVs by 2040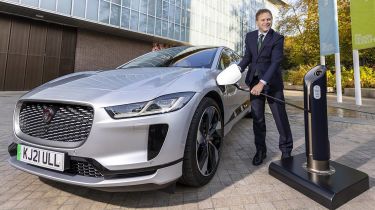 The Government has unveiled its design for a new electric car chargepoint, which it says "could become as iconic as the Great British post box, London bus or black cab".
The Royal College of Art and PA Consulting were given a £200,000 grant from the Office for Zero Emission Vehicles (OZEV) - part of the Department for Transport (DfT) - to design the new charger. Unveiled at the COP26 summit in Glasgow, the DfT says it "prioritises inclusivity and ease of use", having been designed with input from accessibility groups, as well as local government, consumers and industry.
In addition to providing a greater choice of charging infrastructure for local authorities and others, it's hoped the chargers will become an a piece of iconic British street furniture that will "raise awareness and generate excitement" around EVs, as the DfT pledges to build "one of the most convenient, affordable and reliable charging networks in the world".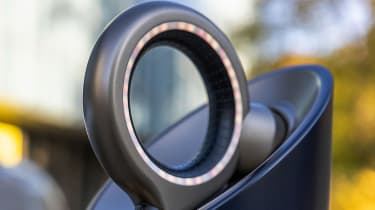 The UK has also become the first country in the world to make a commitment to phasing out the sale of all new non-zero-emission HGVs. Those weighing 26 tonnes and under will have to be zero-emission by 2035 - the same as cars - while manufacturers of heavier vehicles have until 2040 to stop using diesel engines.
New research from Bloomberg New Energy Finance, commissioned by the UK COP Presidency, forecasts zero-emission vehicles to account for 70 per cent of all new car sales globally in 2040 - a projection that has doubled in the last five years.
Grant Shapps, Secretary of State for Transport, commented: "To support the transition to EVs, it's integral that we have the infrastructure to support it. My vision is for the UK to have one of the best EV infrastructure networks in the world, with excellent British design at its heart."
Check our these top tips for charge your electric car in the UK...