New Nissan Qashqai production begins in Sunderland
Nissan will offer every school child in the North East of England a place on the Nissan Skills Foundation course to mark 35 years of manufacturing in Sunderland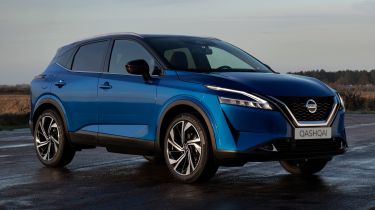 Nissan has started production of the new, third-generation Qashqai family SUV at its UK manufacturing facility in Sunderland. 
The Qashqai has been a record-breaking sales hit - no other car is made in the United Kingdom in greater numbers. A staggering 3.5 million have been signed off at Nissan's Sunderland factory since the introduction of the first Qashqai in 2007. 
The factory has received a £400 million investment in preparation for the third-generation model. Among the new facilities and machinery is a £52 million panel press to create the largely aluminium body of the new car, along with 117 new robots to ensure that quality and safety targets are met. 
Elsewhere on the production line, four new robots have been installed to apply sound deadening to boost refinement levels, and the assembly process for chassis and suspension parts has been revised to accommodate the Qashqai's new platform. 
To mark the commencement of production of the new model, Nissan is looking to introduce more young people to the automotive industry, by offering every school child in the North East a place on the Nissan Skills Foundation.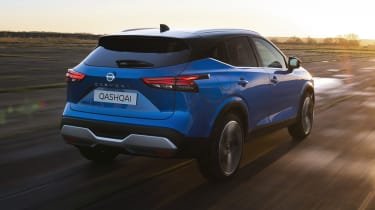 Nissan says that 65,000 children have taken part in the initiative since launch in 2014, which involves an array of activities designed to engage young people with car manufacturing. Alan Johnson, Nissan's Vice President for UK manufacturing, said: "We know it has been a tough year for young people, so we're using the launch of this next-generation car to step up our efforts to inspire the next generation of manufacturing talent." 
The new Qashqai is on sale now with a smattering of new kit, including Nissan's ProPilot semi-autonomous driving system, a 12.3-inch digital gauge cluster and a hybrid powertrain. Prices start at £23,535 with the first cars to be delivered this summer.
What does the new Nissan Qashqai have to beat? These are the best mid-size SUVs on sale right now...