SMMT warns government's lack of car industry investment suggests lack of commitment
New report outlines 12-point roadmap to grow the automotive industry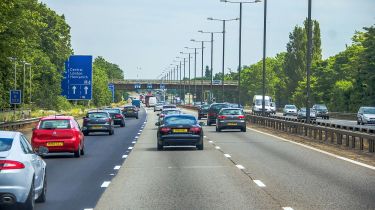 The UK's automotive industry body SMMT (Society of Motor Manufacturers and Traders) has warned government that a lack of investment in the industry could result in up to 90,000 job losses.
Speaking at the annual SMMT International Automotive Summit, SMMT chief executive Mike Hawes warned the government that, "A lack of investment suggests a lack of commitment. "Over the next decade, the automotive industry will go through the most fundamental transformation since its creation – and the UK risks falling behind."
The SMMT's 12-point plan focuses on:
Setting an explicit Government target for the provision of 60GWh of battery production within the UK by 2030
Supporting the development of a fuel cell gigafactory with a 2GWh capacity by 2030 to enable the production of 17,000 cars, trucks, buses and rail units
Developing a comprehensive and long-term skills and retraining strategy, and pilot greater Apprenticeship Levy flexibility to better support retraining
Ensuring the UK should seek to be the best place in the world to develop, test, trial and deploy Connected and Automated Vehicle (CAV) technology
Creating a new Build Back Better Fund to support advanced manufacturing jobs for the future
Allowing net-zero critical industries, such as automotive manufacturers making low emission vehicles, batteries and fuel cells, to get the same benefits and support as Energy Intensive Industries
Funding trial and demonstration projects to explore the use of hydrogen during manufacturing
Ensuring the UK tax system creates a globally attractive destination for investment
Developing a charging infrastructure strategy, with a goal of ensuring that at least 2.3 million public charging points are in place by 2030
Commissioning an independent review to holistically consider the long-term future of fuel, vehicle and road-based taxes in a decarbonised sector
Continuing Plug-in Vehicle Incentives beyond their current term and making Ultra Low Emission Vehicles exempt from taxation for the next five years
Work with the industry to develop an ambitious, forward looking trade strategy, which targets the UK automotive industry's most important markets
Speaking at the Summit, the shadow secretary of state for business, energy and industrial strategy, Ed Miliband MP, said, "This is a call to arms. We're at a crucial point in negotiating the future of the car industry."
Talking about the government's plans to ban the sale of new, purely internal combustion-engined vehicles in 2030, Miliband said that it was right to be ambitious on the roll-out of EV plans. However, he warned that "High ambition must be matched by high support. The government needs to step up."
Miliband also criticised the government's recent reduction in plug-in car grants. "The government should not be cutting the plug-in grant," he said, while reiterating Labour's idea to introduce an interest-free loan scheme for new and used cars.
He also revealed that he and his family had been living with an electric car for the past few months, agreeing with comments that "once you have an electric vehicle you don't look back."
Check out how the coronavirus has impacted the automotive industry here...