New Bugatti hybrid hypercar and EV 'tourer saloon' confirmed
Bugatti and Rimac have joined forces and plans are afoot for a new hypercar and a less extreme electric model in the luxury 'tourer saloon' mould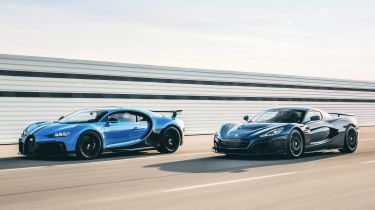 An all-new hybrid hypercar will be developed for Bugatti as part of the new joint venture with Croatian electric vehicle specialist Rimac - and the legendary brand will also launch a less sporty pure-electric model by the end of the decade.
Announced this afternoon, the new company, Bugatti-Rimac, part-owned by Porsche, has confirmed that it will maintain Bugatti's production site in Molsheim, France, as well as Rimac's facilities in Croatia. An official release said that "jointly developed Bugatti models are planned for the longer term" and speaking to media about the deal, Rimac founder Mate Rimac and Porsche chief Oliver Blume confirmed that a new electrified model will help the high-end brand to still offer some level of combustion-engined power.
"We will continue business of Chiron," Blume said. "But we already have ideas for new cars, to do once again a very unique product. There we listened very closely to the fanbase of Bugatti. For the transition period we have an idea with more electrification, but still remaining in combination with a combustion engine."
"I'm a car guy," Rimac said. "We will not just recycle what we have - not restyle the Chiron or hybridise the Chiron. We're developing a completely new product from the ground up - everything, because we think that's the best way to go. That product will have an internal combustion engine.
"We're also thinking longer term. Bugatti is an amazing brand which had lot of diversity in its heritage, so this can be used to make products that are not just hypercars. There are opportunities to make very exciting different cars that are fully electric. So I'll say that within this decade there will be a fully electric Bugatti, but by end of this decade there will be combustion-engined Bugattis as well, but heavily hybridised."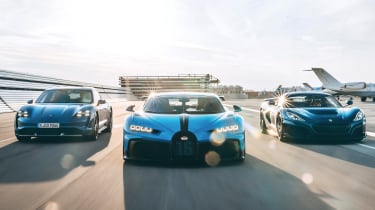 He said that supercapacitors, as used to provide electrical assistance to Lamborghini, would not be used. "We want to push the limit," he said, "and supercapacitors have a low energy content. They're not a solution for us."
Rimac said that his company's hypercars should be able to coexist with high-end offerings from Bugatti. "Having two very distinct brands, we can do very cool things," he said. "Bugatti is about heritage and craftsmanship; Rimac focuses on technology. It's like Bugatti being an analogue Swiss watch, and Rimac cars being an Apple watch. We can have two parallel, very distinct product lines."
However, he conceded that as Bugatti transitions towards full electrification, there may be more convergence between the two brands. Mate said that expanding Bugatti's model line-up away from hypercars could help to maintain the distinction. "It might be more of issue after 10 years," he said. "I would say that if you look at the approach of the two brands, where Rimac was fully focused on just performance and doing crazy things with four electric motors, connectivity, autonomous drive features - this is lots of cool stuff that Bugatti customers don't really care about. They're more interested in beautiful leather, craftsmanship, details, carbonfibre. There's different positioning even if you remove the powertrain.
Partnership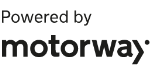 Need to sell your car?
Find your best offer from over 5,000+ dealers. It's that easy.
"On top of that, Bugatti in its heritage has models that were not just hypercars," he added. "To give you a hint there, there's an opportunity for very interesting cars that are different from other models on the market. Rimac might remain more on the high-performance area of the market.
"In the longer term, if it's not natural any more, then we'll need to look at it again. We don't want to artificially separate the brands. If it's naturally converging then it might need to converge at some point. But looking at it now, there's enough difference and separation between the two brands."
Rimac and Blume gave no further specifics on the fully electric Bugatti but given the references to 'models other than a hypercar', and the heritage involved, it's likely to be an ultra-luxurious all-electric tourer or saloon.
What do you think the new tie-up between Bugatti and Rimac will mean for the product ranges of both brands? Have your say in the comments...