Lunaz launches electrified Aston Martin DB6 with 255-mile range
Every version of the electric Aston Martin DB6 will be a little different so prices will fluctuate depending on the specification, but Lunaz expects each to exceed £730,000
British engineering firm Lunaz has pulled the wraps off its latest project – an all-electric conversion for the Aston Martin DB6. It's available to order now, ahead of landing with owners in 2023.
Lunaz hasn't fixed a specific price to the car, as it says each will be tailor-made to the buyer's taste. However, as a guide, the firm says each will exceed $1 million (around £737,000).
Like all of Lunaz's projects- such as a converted original Range Rover, plus 1953 Jaguar XK120 and 1961 Rolls-Royce Phantom conversions - work on the electrified Aston Martin DB6 starts with a bare-metal restoration of the car's bodywork and chassis. But before the engineers start the conversion they put the car on corner scales to get an idea of its weight distribution, so they can then replicate its handling balance once the electric powertrain has been fitted.
From the outside, Lunaz's electrified DB6 looks identical to the standard petrol-powered classic, with the only giveaway being the missing exhaust pipe. There's not much left of the original car underneath, though, as the firm has fitted modern brakes, uprated suspension and reworked steering to cope with the electric powertrain.
The DB6's cabin gets an equally modern overhaul, with buyers offered luxuries such as air conditioning, WiFi connectivity and a bang-up-to-date infotainment system with sat-nav.
Lunaz has even tried to push some sustainability into the electrified DB6's interior design, to complement its green EV powertrain. For example, the carpets are made from recycled fishing nets recovered from the sea – and Lunaz says the finish matches that of lambswool.
The firm's engineers also try to reuse what it can from the donor cars wherever possible, to help reduce waste. So, the seat frames and interior trim are pulled apart and refinished by a team of specialist automotive trimmers and fine furniture makers.
It's driven by Lunaz's in-house developed electric powertrain, which is used across most of the company's EV conversions. Lunaz is yet to confirm the performance specifications for the DB6 EV, but the firm's electrified take on the Jaguar XK120 had a maximum output of 375bhp and 700Nm of torque.
Buyers can choose from several battery packs, ranging between 80 and 120kWh in size – and, unlike some EV conversion companies, the cells are sourced new from Tier 1 suppliers rather than being scavenged from crashed cars. The biggest battery pack allows a maximum range of 255 miles, and every option comes with standard support for a CCS rapid charger.
Every vehicle will be assembled at Lunaz's headquarters at the Silverstone Technology Park by a team of 100 engineers, who have been cherry-picked from companies such as Aston Martin, Bentley, Ferrari, Jaguar, McLaren and Rolls-Royce.
Jon Hilton is Lunaz's Managing Director and Technical Lead. Motorsport fans will recognise that name, as he was the head of Renault F1's engine division between 2003 and 2006, right when the team won back-to-back world titles with Fernando Alonso.
Hilton said: "Re-engineering and electrification delivers the ultimate Aston Martin driving experience. We are proud of our work creating a dynamic, engaging and truly usable expression of one of the great icons of British automotive heritage."
Partnership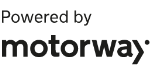 Need to sell your car?
Find your best offer from over 5,000+ dealers. It's that easy.
Lunaz has also now gained enough traction as a brand to attract some celebrity endorsement, with David Beckham recently signing up as an investor for the company.
He said: "As an investor in Lunaz and a huge car enthusiast I'm delighted to see this new development which completes the company's line up of British auto icons. I'm proud to be involved with a talented team that is leading the field in creating sustainable solutions."
Now click here to read about Lunaz's electrified version of the original Range Rover…