Lunaz electric classic cars launches Jaguar XK120 and Rolls-Royce Phantom conversions
The British engineering firm has launched an all-electric conversion kit for the 1953 Jaguar XK120 and the 1961 Rolls-Royce Phantom
Lunaz, the British start-up engineering firm, has launched an all-electric conversion kit for the 1953 Jaguar XK120 and the 1961 Rolls-Royce Phantom V, priced from £350,000. The company says its electric conversion will breath new life into both classics, blending their iconic styling with modern usability and relevance.
Both conversions start with a bare-metal strip-down of the vehicle. Any body imperfections are remedied using traditional coachbuilding techniques, while the cars' underpinnings are re-engineered to accommodate the electric drivetrain. Upgrades include new dampers, new springs, an electrically assisted steering system and uprated brakes.
• Best electric cars on sale now
The exterior of both vehicles are sympathetically modernised with a range of new-world additions, including LED headlights and modern radial tyres in place the original cars' cross-ply rubber. On both vehicles, the fuel filler cap hides a Type 2 AC charging socket.
Lunaz outfits the interiors of both vehicles with a range of modern conveniences, such as a roaming WiFi hotspot, modern heating and air-conditioning systems and an infotainment screen with satellite navigation. The instrument binnacles of both cars are adapted to provide a battery charge indicator and both vehicles feature a new, fly-by-wire throttle.
The cars are powered by a unique electric motor and battery pack, which is designed and engineered in-house at the company's headquarters in Silverstone. The battery pack is split into two, with half mounted under the cars' bonnet and half under the boot floor, an arrangement Lunaz says offers more performance and range than would be possible with a single battery.
Other modern technology offered as standard with the conversion includes regenerative braking, traction control, cruise control, anti-lock brakes and support for fast-charging. Both vehicles also feature an uprated propshaft and a heavily reworked electrical system.
The Lunaz-engineered Jaguar XK120 features an 80kWh lithium-ion battery pack, which powers a pair of electric motors producing a combined output of 375bhp and 700Nm of torque – 185bhp and 415Nm more than the most potent, conventionally powered road-going model. Drive is sent to the rear wheels via a limited slip differential.
Lunaz is yet to release a full specification for its all-electric 1961 Rolls-Royce Phantom V. Due to its larger size, it'll be powered by a 120kWh battery pack, which Lunaz says will "easily run all day long in city traffic for a chauffeur." The original car's notoriously unreliable dampers have also been swapped for modern replacements.
• EV charging firms agreed single subscription model
The company's founder, David Lorenz, said: "I wanted a car like a 1953 Jaguar to be my daily driver, Lunaz takes a history we all love and gives it a bright future. We are innovating to create cars that are usable, dynamic and stand as the ultimate drivers' classics."
Both vehicles are still in the final stages of their development, but buyers will be able to secure a build slot from November this year. The pair will eventually be joined by an electrified version of the 1956 Rolls-Royce Cloud, built using a similar conversion kit.
Partnership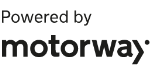 Need to sell your car?
Find your best offer from over 5,000+ dealers. It's that easy.
What do you make of Lunaz's electrified 1953 Jaguar XK120 and 1961 Rolls-Royce Phantom? Let us know in the comments section below…