Brand loyalty evaporates as car demand hits all-time high
Record demand for cars amid new and used supply shortages persuades buyers to abandon favourite brands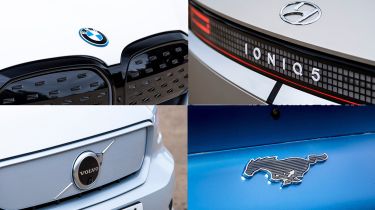 Brand loyalty may be a thing of the past for the automotive sector, as the continuing shortage of new and used cars drives buyers to abandon their favourite manufacturers.
The ongoing semiconductor shortage is making it extremely difficult for manufacturers to build new cars, which has also led to increased demand for used models. As such, both brand-new and second-hand cars are in short supply, but a record number of drivers - 41.2 per cent - are still hoping to buy a car in the next 12 months.
Autovia - parent company of Auto Express - interviewed 2,445 buyers, 47.4 per cent of whom are looking at alternatives to their original choice, abandoning their favourite manufacturers in the process.
Only one in four buyers has managed to make a purchase in the past six months. Just 57 per cent said they were prepared to wait three months to get their hands on a new car, with 32.8 per cent having already given up on purchasing a new model and opting for a used car instead.
A staggering 86.8 per cent of buyers said their purchasing plans had been delayed by supply and price issues - 21.2 per cent have been put off by high prices and 17.9 per cent say the model they want is currently unavailable. Less than seven per cent of buyers, however, have indefinitely delayed their intentions of buying a new car.
John Webb, managing director of automotive data, demand generation and commercial operations at Autovia, said: "The disruptions of the past two years have reversed the usual pattern we see in data for car-buying intentions.
"Despite the frustrations that led to 72 per cent failing to find the right car at the right price over the past six months, half of the people we questioned still hope to find a car imminently, and that rises to 69 per cent when looking to purchase over the next six months.
"We're seeing a pressure cooker of demand in a market that still can't hope to satisfy consumer appetite and many commentators saying that production problems are likely to continue into the second half of 2022."
Webb added: "Perhaps the most significant finding in our data is that almost half of the huge number of hopeful buyers are prepared to change their choice of car. This is a red flag for brand loyalty because motorists are likely to switch makes to find the comparable size and body style they originally set their hearts on."
Check out the best cars to own according to Driver Power...