Car brands that you haven't heard of
Making a new car company can be tricky - here are few alternative brands looking to catch your eye
Consider this: you've just bought a brand-new car, but no one on your street quite knows what it is. It's fully electric, cutting-edge in design and wears an unfamiliar badge. It's creating quite a stir among the neighbours, and you haven't seen another one out on the road just yet. Sound enticing?
If you were one of the first people in the UK to get your hands on a Tesla Model S when it launched here in 2014, you probably know the feeling. But in 2021, cars from Elon Musk's attention-grabbing electric car company have become a common sight on Britain's highways and driveways. However, the electric revolution is gaining traction in such a manner that Tesla certainly won't be the only new name to make a splash over here during the next few years.
Lots of the so-called 'legacy' manufacturers are cottoning on to this coming trend, hence why sub-branding is becoming so popular. From Polestar to Cupra to Ioniq, manufacturers are seeing value in adding new, exciting and advanced sub-brands to their line-ups. But perhaps those best placed to make the most of this generational shake-up won't be the old guard under a new name, but a flood of entirely new car companies. 
In Europe, Chinese firm NIO is poised to become one of the first of these completely new entities to take on seasoned veterans. It's a car company picking up the pace, having just manufactured its 100,000th electric car. And the most impressive thing about that feat? It took this start-up just 1,000 days from its first car rolling off the production line to hit that figure. 
NIO already has a line-up of three SUVs and a Nürburgring-record-holding electric supercar, and in a sign of how bullish the company is about its chances, a further four brand-new vehicles – two saloons, another SUV and an MPV – are already in the pipeline. It's poised to be a product rollout far faster than Tesla's. From its founding in 2014 the Chinese company has grown to 7,500 employees worldwide, and it already has a factory capable of building up to 120,000 cars a year. 
Hui Zhang is NIO's European Vice President, and Europe is soon to be the Chinese company's most important outpost when it begins selling cars here in the second half of this year. As the man in the hot seat for the brand's expansion beyond China, perhaps few people are better placed to explain just what happens behind the scenes of a brand new car company. 
"China has good ground for companies like NIO to grow," he told us, "but if you want to be a global player, it [Europe] is a place you have to be.
"Our strategy is to come to the European market in the second half of this year. I can't disclose where we will start, but it will be somewhere in Europe. If the European market is so important, and the UK is the second biggest part of that, I think NIO can't ignore it.
Partnership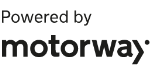 Need to sell your car?
Find your best offer from over 5,000+ dealers. It's that easy.
"Over the last few years you have seen a quick growth of the EV in Europe. The European customers have a very strong sense of environmental sustainability, which we recognise," Zhang continued. "What makes a company like NIO grow very fast is that we tried to keep a very flat organisation. We reduced the levels of hierarchy to make the company agile. It's all about agility." 
Zhang describes what is happening to the automotive industry as the biggest transformation it has seen in its 130 years. And he considers that many new companies, not just NIO, are poised to exploit that. Zhang sees the balance of power being completely reset – the car industry becoming a pillar of the consumer technology and service industries, rather than its own closed shop. 
A significant levelling of the playing field could be taking place – one that means new companies don't have to start at the bottom of the pile. They can scale up rapidly, and present themselves as proper upmarket alternatives from a standing start. And the reason why this can happen all of a sudden? It's not just investment, but the cars themselves. 
"With electric cars we simplify the car's technical structure and architecture. That means we are starting from the same position, pretty much," claims Zhang. 
Doing things a little differently helps too, and NIO has a couple of potential aces up its sleeve in that regard. Several years ago Tesla once promised battery swaps would be a quick and effective way for customers to get a range-boosting refill in the time it takes to fill a car with petrol. While that's something that has fallen by the wayside for Tesla, it's something that NIO has been able to accomplish. 
"The transformation includes two major trends: one is electrification, and the second is the development of cars with smart features. The swap stations – we decided at the very beginning to make that our technology," Zhang said. 
The brand's customers can buy a car and its battery outright. But they can also buy a vehicle without owning the battery, saving money on the initial purchase, and subscribe to a battery plan for around £110 a month, gaining access to 192 battery-swap stations across China in the process, with the operation of replacing a car's empty battery with a full one taking just three minutes. 
Swapping cells will probably never be as common as filling a car with petrol or plugging in an EV, partly because of the number of constantly available batteries that would be needed to make the process viable for everyone. But, just as with Tesla's Supercharger network, which used to be free for life, perhaps the brand's earliest customers are poised to benefit the most. NIO thinks it can pull these early buyers in with brand image, too, which explains why it has gone one step further than most in developing its shopfront. 
In China, the firm's NIO Houses, as they're called, are proving a hit; 22 of them have opened already, and they're essentially a network of dealers-cum-clubhouses, where customers can do everything from take a test drive, to host a business conference. These Houses also host slightly unusual-sounding "Joy Camps", which are actually childcare facilities laid on for customers' offspring, whose parents can make use of the business areas, cafes, or spaces for events that are hosted at the Houses.
"One part is a traditional showroom. But there is a separate area usable only by users and partners," explains Zhang. "In the NIO cafe we even have a signature beverage for each city. We used to joke about it – if we come to Germany we need to develop a weissbier. We'll have to do the same thing when we come to England."
Other car brands you've never heard of
Xpeng
Xpeng was founded in 2014 by a group of Chinese businessmen with backgrounds in cars, internet retail and mobile phones, and is another start-up that has been vocal about entering the European market. 
It launched its first vehicle, the G3, a small electric SUV, in late 2018. This has a 66kWh battery and an official range of 280 miles, and deliveries have already begun in Norway. Xpeng followed the G3 up in 2020 with the Tesla Model 3-rivalling P7 in 2020, which is set to be sold on European shores in the near future. 
Rivian
Much was made of Rivian when the American EV start-up revealed its first production-ready vehicles in 2018, the R1T pick-up and the large R1S SUV. 
Rivian has its eye on the American market first and foremost, and so is taking a leaf out of Tesla's book with plans for its own expansive charging network to rival the Supercharger system. The target is for a network of 600 sites across America, with 3,500 DC rapid chargers at 200kW, plus another 10,000 so-called 'destination chargers' at retail and hospitality venues, by 2023.
Aiways
Aiways was founded in 2017, but despite being only four years old, this Shanghai-based brand has already got its foot in the door of the European market, although so far it has only revealed one production model. The U5 is a compact SUV with a 63kWh battery pack, giving a claimed range of 249 miles under WLTP. 
The brand had intended to announce its debut in Europe by appearing at last year's Geneva Motor Show, but it was cancelled due to the Covid-19 pandemic. The U5 is already on sale in some select European markets. 
Find out more on another new premium car brand - Genesis...