Car manufacturers shun COP26 proposal
Brands decline invitation to end new petrol and diesel car sales globally by 2035 amid concerns over feasibility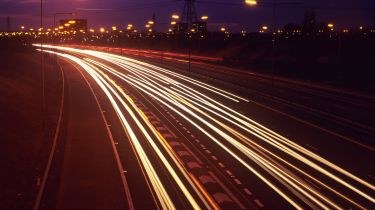 A COP26 commitment for car manufacturers to end the sale of new non-zero-emission vehicles globally is struggling to attract support from major brands.
The full details of the proposals are yet to be revealed, but manufacturers who sign up will be expected to stop selling non-zero-emission vehicles (anything with an internal-combustion engine) globally by 2035 or earlier.
The plan has earned the support of a handful of brands, including BYD, Ford, Jaguar Land Rover, Mercedes and Volvo, but other major marques have said they won't sign up to the deal.
Two of these are Toyota and Volkswagen. The latter believes the deal wouldn't work for countries that lack renewable energy sources and EV charging infrastructure.
VW argues that it would be more environmentally friendly to continue selling new petrol and diesel vehicles in these regions for the time being, as the carbon emissions from building new EVs for customers there would not be offset over time.
Auto Express understands that manufacturers were given little to no notice of the proposals, with some major manufacturers failing to see how they can instantly make a commitment that applies to every country they sell cars in.
In a statement, Volkswagen Group said that while it is "fully committed" to electrification, the pace of this will "differ from region to region" depending on "local political decisions driving EV and infrastructure investments".
It added: "Furthermore, we believe that an accelerated shift to electro-mobility has to go in line with an energy transition towards 100 per cent renewables."
Toyota commented: "Toyota operates as a business in more than 170 countries worldwide and has consistently achieved industry-leading vehicle CO2 reductions. This is based on developing and bringing to market a full line up of electrified vehicles to expand the options for reducing CO2 practically and sustainably – including hybrid, plug-in hybrid, battery electric and hydrogen fuel cell vehicles."
It concluded: "We will provide the most suitable vehicles, including zero-emission products, in response to the diverse economic environments, clean energy and charging infrastructure readiness, industrial policies, and customer needs in each country and region."
When asked about its commitment to the COP26 deal, a spokesperson for Volvo said: "We can't comment on other vehicle manufacturers' specific plans. Our own plans are more ambitious than The Glasgow Declaration on Zero Emission Cars and Vans itself, but we want as many vehicle makers as possible to follow our lead. We hope the declaration will stimulate such action among others. However, it is really up to the different governments to set their targets for the end of ICE vehicle sales, since conditions vary among markets."
Check out the cheapest electric cars on sale here...