What's the problem with electric cars? COP26 special
As world leaders meet in Glasgow to address the climate crisis for COP26, we look at obstacles on the path to our 'all-electric' future
The government has drawn a line in the sand. By 2030, you will no longer be able to buy a new car that is powered solely by petrol or diesel. Hybrids can still be sold, but they will have to be capable of travelling a substantial distance on electric power alone. By 2035 even those PHEVs will be outlawed.
Although the ban seemed almost impossible to enforce when it was announced in November 2020, things are changing fast. The infrastructure is being improved and new electric models are being introduced in an effort to make EVs more attractive to buyers. 
But there are still plenty of concerns about what happens next. Potential owners need reassurance before they invest in electric: an RAC survey published in September showed that 90 per cent of car buyers still intend their next car to be petrol, diesel or hybrid. 
What will it take to make them change their mind in the next eight years and make the switch to electric willingly? We looked at the big questions and potential bumps in the road to 2030.
Where will we all charge our cars? 
Plugging in at home or work is extremely convenient but is simply impossible for some. In urban areas, off-street parking is a real luxury, and the Society of Motor Manufacturers and Traders has estimated that the UK needs 1.9 million on-street charging points to be installed by 2030 at a cost of around £17.6 billion.
This massive investment is unlikely to be forthcoming because the government has pledged just £20 million in 2021-22 for on-street charging grants. 
Luckily, technology and ingenuity are coming to the rescue. Bigger batteries mean drivers don't necessarily need to charge every day, or even every week.
When they do need to plug in, drivers should be able to access a socket that has been incorporated into a lamp post, kerb or even an old phone box to keep the costs, visual impact and pedestrian obstruction low. Ubitricity, now owned by Shell, is pioneering these types of points and is already the largest public EV charging network in the UK, with over 2,700 chargers.
There has also been a boom in charge point sharing, with EV owners who have off-street parking offering out their home chargers to other drivers for a fee, via an app such as Co Charger. This now has 5,000 members and is growing at a rate of 28 per cent a month.
The latest EVs offer another alternative: rapid charging, in a similar way to filling up at a petrol station. For town-based drivers this could be at a rapid DC charger at a supermarket, restaurant or even by the side of the road. They're also at motorway services.
Can the grid cope?  
If all of us suddenly swap into electric cars, it seems obvious that demand for electricity will skyrocket. Surely the existing infrastructure will just go into meltdown and we'll have blackouts?
Graeme Cooper, Transport Decarbonisation Director for the National Grid, says we need not worry: "There is definitely enough energy and the grid can cope easily," he says. "The growth in renewable energy and smart metering will make it more efficient.
Partnership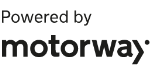 Need to sell your car?
Find your best offer from over 5,000+ dealers. It's that easy.
"We've been discussing how best we can work towards the green transport changeover with the government, electricity distribution companies, service station operators and charge point providers for a while now."
Graeme also explains that EVs are usually charging at night when there is little demand for energy, yet power stations and wind turbines are still running. "Smart chargers that encourage consumers to charge outside of peak times will play a key role, enabling drivers to access the cheapest and cleanest energy."
EV owners can play a part to balance demand in the grid and even earn money by buying energy to charge when it is cheap and then selling it back when there are peaks in local demand. Several pilot schemes to test these Vehicle to Grid (V2G) systems are running in the UK.
Will electric cars get cheaper to buy? 
The most expensive part of an EV is the battery, but costs are coming down rapidly and capacities are increasing. As usual, Tesla is at the forefront and pushing the technology. The company announced that its new battery cell, called 4680, will give 16 per cent more range and cost 56 per cent less than existing Tesla batteries. It is due to arrive in 2023.
This new tech will correspond with a rise in the cost of conventionally powered cars, which will mean EVs and ICE models will soon be the same price. "Every month we see electric vehicles take a larger share of the overall market," says Paul Willcox, managing director of Vauxhall.
"It's clear that people are understanding that not only does an EV meet their driving needs, but it's also making economic sense. The economic argument will only become more compelling since ICE cars will face significant cost increases as the technology needed to meet emissions legislation will increase. This will peak around 2025, with the introduction of the stricter Euro VII standards."
Will the grants & incentives continue? 
At the time of writing, the government provides a grant of £2,500 for pure electric cars that are priced under £35,000. But the subsidy has gradually been eroded from its original £5,000 and ministers have been open about it disappearing altogether. Other incentives are guaranteed for the foreseeable future, though, including the generous discount on Benefit-in-Kind tax rates for company car users.
Vauxhall's Paul Willcox thinks the grants are still necessary: "We need the government to continue to put policies in place to make an EV purchase the obvious decision. This covers simplification of running an EV, as well as maintaining incentives, through smart taxation policies, to encourage more to make the move from an ICE vehicle."
Are electric cars really green? 
Any social media discussion about the environmental benefits of electric cars will inevitably mention the 'footprint' of producing a vehicle's battery or question how the electricity that charges it is generated. But the experts agree that EVs are better for the environment and improve the air quality in urban areas.
The UK government's report The Road to Zero says: "Electric Vehicles have substantially lower greenhouse gas emissions than conventional vehicles, even when taking into account the electricity used for battery production." Greenpeace agrees, reporting that: "… the reality is that an electric car has about half the climate impact over its lifetime compared to an average car."
What about battery production?
Rumours are rife that the precious metals used in battery cells are mined using techniques which are harmful to the planet and even human rights. The biggest issues centre around lithium and cobalt, substances which are currently an essential part of the batteries in cars and thousands of other battery-powered devices.
Car companies are rightly paying close attention to where these metals come from in the supply chain. BMW, for example, sources its lithium from Australian mines and is now broadening its supplier base to get lithium from Argentina, where the raw material is obtained from brine from salt lakes. There is even a company planning to mine lithium in Cornwall. 
But ultimately the car makers want to minimise the use of these precious metals in batteries, simply because they are very expensive. Boffins are working on ways of minimising or even replacing lithium and cobalt altogether, with future battery technology such as sodium ion looking promising.
What happens to batteries when the car is scrapped?
Car batteries are simply too useful to waste by throwing them away. Even after a decade of use, the average pack will still have enough capacity to run an average house for several days on a single charge. This means there is a ready demand for old car batteries to be used for energy storage and help balance the electricity grid when using renewable energy sources. 
Several pilot schemes are already in place, capturing excess energy from wind and solar before feeding it into the grid in times of high demand.
This "second life" means the batteries are expected to have another decade of use before eventually being recycled to retrieve the precious metals. 
Is hydrogen a better way to go?
There's a great deal of debate about whether we are all backing the wrong horse with battery electric vehicles and whether the future is really in hydrogen. This gas can be extracted by passing electricity through water. It can then either be burned like a conventional fuel or used in a fuel cell to create electricity to power electric motors. 
Refuelling a fuel cell car is quick and the range is usually longer than an electric car – a Toyota Mirai for example can cover 400 miles on a tank. 
But there are several disadvantages. The first is around infrastructure; there are currently just 11 publicly accessible filling stations in the UK and they are expensive to build. The second is efficiency; using electricity to make hydrogen and then converting it back to electricity is a much less efficient process than simply charging a battery from the grid. 
But many people think hydrogen will still have a place. Andy Palmer is the ex-boss of Aston Martin and is now CEO of Switch Mobility, an electric bus and van maker. He said: "Fuel cells are unlikely to find favour in cars but as costs decrease they are likely to be used in heavy goods vehicles and long-distance buses.
"However, it will still be expensive and will have to compete with other ways of using hydrogen, such as making synthetic fuels or simply burning it in a combustion engine using the existing infrastructure."
Verdict
The government's deadline has focused the whole motor industry on getting ready for 2030 and accelerated the pace of change to get us ready for electrified motoring. Improvements to charging infrastructure such as the brilliant 24-bay rapid charger station at the new Moto Rugby services mean you can arrive in a modern EV such as a Kia EV6 and a 'top up' could actually take less time than buying a coffee and then filling up with petrol.
Smart meters, renewable energy and upgrades are preparing the supply grid. Innovations such as V2G and second-life batteries mean that EVs could even be part of the solution to balancing supply, rather than the problem.  
But there is still a great deal of work to be done to improve the charging network and make it accessible for all. In the meantime, there are still 13 years left to buy a new car which uses petrol or diesel as its main power source. 
Industry insiders are confident though, believing that once the costs are equalised and the infrastructure is in place, the government won't need to ban ICE cars because consumers just won't want them any more.
Looking to switch to electric? Here are the cheapest electric cars on sale now...