Stellantis plans huge revenues with new software-driven cars
Stellantis says it'll rake in more than €20 billion in annual revenues by 2030 thanks to its new technology and subscription services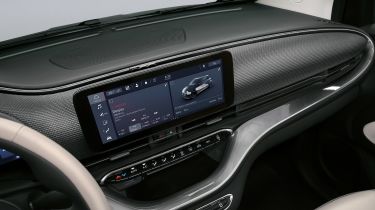 Stellantis has announced it is developing connected technologies for its next-generation vehicles that will generate significant revenues for the group through new software and technology pillars, called STLA Brain, STLA SmartCockpit and STLA AutoDrive.
Stellantis plans to invest more than €30 billion (£25 billion) in its software and electrification technology between now and 2025. As part of this process, the firm says it'll start to operate more like a technology company and less like a traditional car maker.
Stellantis's new software-focused business model will be based on three new technology platforms, called STLA Brain, STLA SmartCockpit and STLA AutoDrive. The first is a new vehicle control system, which is faster than the system used in the company's current cars and future-proofed thanks to its support for over-the-air updates.
STLA SmartCockpit is the company's interface for its next-generation vehicles. Developed in collaboration with the Taiwanese technology giant Foxconn, the system will feature navigation and voice control functions, as well as an application store and payment services.
STLA AutoDrive is Stellantis's new autonomous driving technology, which was designed with help from BMW. Eventually, it'll support up to Level 3 autonomy, allowing the driver to hand over control of the steering, throttle and brakes to the car's ECU, providing they supervise the system and are ready to regain control when required.
However, Level 3 autonomy won't be available from launch. Stellantis's new vehicles will feature all the necessary hardware for the technology to work and, once legislation has caught up, the system will be unlocked through an over-the-air software update.
Stellantis's CEO, Carlos Tavares, said: "Our electrification and software strategies will support the shift to become a sustainable mobility tech company to lead the pack, leveraging the associated business growth with over-the-air features and services, and delivering the best experience to our customers. 
"With the three all-new AI-powered technology platforms to arrive in 2024, deployed across the four STLA vehicle platforms, we will leverage the speed and agility associated with the decoupling of hardware and software cycles."
This new business model will require Stellantis to sell more connected vehicles that support monetisable features. These can be anything from a monthly subscription service that provides live traffic updates to feature-on-demand optional extras that lock certain infotainment or driver assistance functions behind a paywall, accessible when consumers need them for a fee.
Currently, Stellantis says it has 12 million monetisable vehicles on the road. However, the company aims to increase that figure to 26 million vehicles by 2026 and 34 million vehicles by 2030. By the end of the decade, the firm says its monetisation scheme will rake in around €20 billion (roughly £17 billion) in annual revenues.
Stellantis has furthered its partnership with Foxconn as part of a deal that will see the two firms work together to produce semiconductors. Stellantis will source 80 per cent of its microcontroller needs from Foxconn, which the company hopes will alleviate some of the supply chain issues suffered during the last year.
The recently formed company is also working on managing its 14 brands more effectively. Between now and 2030, Stellantis says it'll introduce a host of efficiencies across its brands (by amalgamating its platforms and powertrains, for example), saving €1.1 billion (around £930 million) in the process.
Partnership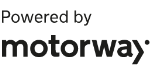 Need to sell your car?
Find your best offer from over 5,000+ dealers. It's that easy.
Now click here to read all the news about Stellantis's new £21.7 billion electrification drive…