Measures needed to keep older drivers safe, say experts
Fatal car accidents involving drivers aged 70 to 79 are expected to rise by 40 per cent over the next 20 years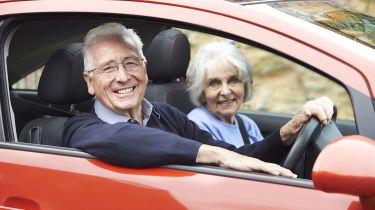 Measures are needed to keep elderly drivers safe on the road, road safety experts have said, after a report indicated that in 20 years motorists in their seventies will stand a 40 per cent-higher chance of being killed in a car accident.
A Government-funded report from the Road Safety Foundation (RSF) highlighted the fact that drivers over the age of 70 do not statistically pose a significant risk to other road users, but their frailty means they are over-represented in deaths and serious injuries resulting from crashes.
This is especially the case for drivers over the age of 80, for whom the rate of being killed or seriously injured is the same as it is for drivers aged 21 to 29.
The UK's ageing population means a surge in elderly drivers holding licences is expected, with the number of drivers aged 70 to 79 killed in car accidents expected to rise by 40 per cent over the next 20 years.
The RSF has proposed targets for reducing deaths and serious injuries for drivers aged 70 and over by 50 per cent before 2030, with a longer-term goal of zero deaths by 2050.
An eyesight test for any older driver renewing their licence is proposed, while further ideas include making T-junctions safer, more in-depth research into the impact of medical conditions on driving, standardised instructors to train and appraise older motorists, and an alternative to prosecution for careless driving for elderly drivers.
Breakdown firm GEM Motoring Assist backed the measures, with a spokesman saying: "We know a lot about the safety challenges faced by older drivers. These may come from the road layout, the declining flexibility of the driver, changes in the quality of their vision or from taking longer to react to an emerging hazard.
"For example, junctions with sharp angles can prove difficult for drivers with restricted neck movement, so investment is needed to make these junctions safer and easier to negotiate.
"At the same time, self-reflection needs to start with an acceptance that we're all more vulnerable on the road than we think we are."
Check out the cheapest cars to insure in the UK here...