Khan seeks to 'significantly reduce car use' as congestion costs London £1.5bn a year
Calls for Mayor of London to streamline congestion charge and ULEZ into single road charging system to tackle congestion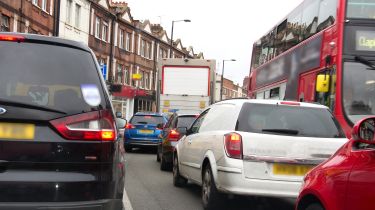 Congestion is costing London £1.5 billion a year (£1,211 per driver) new official figures have revealed, resulting in calls for the congestion charge and ultra-low emission zone (ULEZ) to be replaced with a single, streamlined road charging system for the city.
City Hall revealed that, while cycling increased by 22 per cent during the Covid-19 pandemic compared with summer 2019, public transport usage fell by 95 per cent. The latter has not yet returned to normal levels, with buses currently at 70 per cent of their normal demand and the Underground at 55 per cent.
Car use has remained broadly stable, meanwhile, with the proportion of all journeys in London made by walking, cycling and public transport having fallen from 63.2 per cent to 58.9 per cent as a result of Covid.
City Hall claims that more than a third of car trips could be walked in 25 minutes and two-thirds could be cycled in 20 minutes.
Mayor of London Sadiq Khan said: "Most traffic is caused simply by there being too great a demand for limited street space, meaning the only long-term solution can be to significantly reduce car use in favour of greener means of travel."
Nick Bowes, chief executive of the Centre for London think tank, said the congestion charge was "world-leading when it was introduced", but argued that it's now "outdated and its effectiveness has diminished over time".
He concluded: "The Mayor needs to be bold and introduce a simpler, smarter and fairer system of road user charging that replaces both the congestion charge and the ultra-low emission zone.
"Such a scheme would tackle congestion, improve air quality and promote travel by public transport, walking and cycling, by charging drivers by the mile. It could also play a key role in filling the hole in Transport for London's budget."
Find out more about the congestion charge zone and how to pay here...