Energy price cap: electric car home charging costs to rise by £200
The increase to Ofgem's energy price cap may push up home charging costs for electric car drivers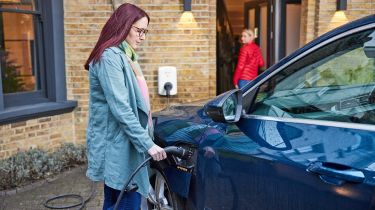 Electric vehicle owners may see their home charging costs rise by around £200 per year depending on their energy tariff, after Ofgem raised its energy price cap by 54 per cent.
The announcement, which will allow energy providers to put customers' bills up, could mean home charging is £16 per month - equivalent to £192 per year - more expensive for EV owners with a standard variable tariff, according to Octopus Electric Vehicles.
The firm's CEO, Fiona Howarth, told Auto Express: "For the two-thirds of UK drivers that have a driveway, charging your car is as simple as charging your phone. Understandably, drivers might be wondering what the energy price cap announcement means for them, but taking a closer look under the bonnet, the figures aren't so daunting.
"A typical driver on a standard variable tariff might see their costs increase by just over £16 a month. However, many drivers are also filling up at a low-cost overnight rate on an EV specific tariff - such as Octopus Go - when energy is abundant when we are asleep. Powering your car on that overnight rate costs just £12 per month for the typical British driver.
"This is a saving of over £1,000 every year compared to fuelling a car with old school petrol, making the switch to an EV even more attractive."
EV drivers who charge at home are being advised to check their domestic energy tariff, with some motoring groups warning that the costs for those on a standard variable tariff may be more than expected.
RAC spokesman Rod Dennis said: "While we're all likely to feel the effects of rising energy prices by the spring, it's vital drivers with electric cars who charge them at home check their current domestic energy tariff.
"If they're on a standard variable rate tariff, they're likely to be hit with some hefty increases, so it can make a lot of sense to swap to one that's specifically designed for EV drivers and offers cheaper overnight electricity prices.
"Drivers need to brace themselves for rising prices from public charging networks too. We've already seen some increases announced by operators in recent months, and we'd expect to see more as we get further in 2022."
Should electric car owners switch their energy tariffs?
Many energy providers have historically offered tariffs specifically designed to be cost-effective for EV home charging, by offering a low fixed-rate tariff with a cut-off price peak. The Money Saving Expert website recently reported, however, that most energy providers have pulled these tariffs in light of rising energy costs.
EDF and Octopus Energy currently offer the lowest off-peak rates on their EV tariffs of just 4.5p and 7.5p per kWh respectively. EDF says its GoElectric tariff is still open to existing and new customers, and it intends to maintain the rate of 4.5p per kwh off-peak. Octopus raised its rate from 5p late last year, but says it's committed to low EV tariffs as a 'loss leader' to encourage adoption. Even so, new EV drivers can't sign up online, and Octopus requires customers to talk to its sales consultants on the phone because some may be better off sticking with their current domestic supplier. That ties in with general consumer advice that EV owners looking for the best deal need to carefully work out the overall cost to change.
Partnership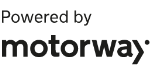 Need to sell your car?
Find your best offer from over 5,000+ dealers. It's that easy.
Energy UK, the trade body representing providers, said that if problems in the retail market remain and energy prices increase more generally, appetite for off-peak tariffs may decrease, making retailer investment in such models less likely and ultimately hindering longer-term EV uptake.  
"However, it's worth noting that this is an exceptional period," a spokesperson said, "and while the consequences will be with us for some time, normality will resume, and long term, electricity will be getting cheaper. Energy prices will come down with the move to low carbon (renewable generation), so the blanket statement of costs will come down in the long term."
Ben Foulser, Head of Future Mobility at analyst KPMG UK, said: "Energy prices are a consideration for those thinking of switching to an electric vehicle. But petrol and diesel prices have also risen to their highest point for eight years. In assessing their outgoings against a rising cost of living on many fronts, it may well be that some people hold off that EV purchase for now and take stock. But others will still make the transition, factoring in total cost of ownership savings and driven by a desire to be more sustainable."
Now read about the increase in availability of public electric car chargers...