Uber to install 700 fast chargers in London
The new electric car chargers will be available to Uber drivers and the public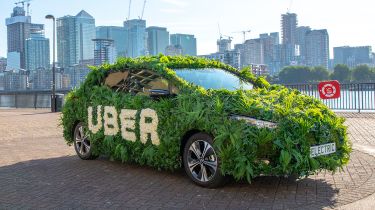 Uber has announced it is collaborating with Newham, Brent, and Redbridge borough councils to install 700 fast chargers in London, boosting the capital's charging network by more than 7 per cent. 
Although aimed mainly at keeping Uber drivers moving, the chargers will also be available for public use. The plan comes as part of a £5millon investment from Uber as it hopes to improve on-street charging accessibility and tackle air pollution. 
Uber's General Manager for North Europe, Jamie Heywood, said: "Drivers often tell me that being able to access reliable charging near their homes is critical to their decision to switch to an electric vehicle. By targeting investment where it is most needed, we are confident that thousands more drivers will make the switch to electric". 
Later this year, Uber will expand its EV-only option 'Uber Green' to the whole of London – meaning that Uber customers will be able to 'hail' an electric vehicle from anywhere in the city for the same price as an internal combustion alternative. 
Uber has also recently announced it has been working with British car manufacturer Arrival, to a purpose-built EV for the ride-hailing company. Arrival has hinted the car will go on sale next year. 
Looking to switch to an EV? Check out the best electric cars on sale here...