Gap between electric car ownership and charging provision grows
Official figures reveal 29 per cent more electric vehicles were sold in March 2022 than new public chargers were installed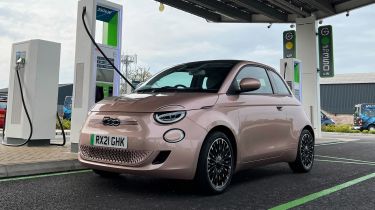 The gap between the number of electric cars on the road and the public charging provision for them is continuing to grow, new official data reveals.
Figures released by the Department for Transport showed a seven-per-cent growth in public EV chargers in March 2022 from 28,375 to 30,290 devices. Data from the Society of Motor Manufacturers and Traders (SMMT), however, reveals 39,315 new EVs were registered in that same period.
This means 29 per cent more new EVs were sold in March than new chargers were installed. Whereas last year there was one public charger for every 16 plug-in vehicles, there's now only one for every 32 vehicles on average, and even less in some lesser equipped areas of the country.
There are now roughly 45 public chargers per 100,000 people in the UK. This rises to 111 per 100,000 in London, but falls to around 26 per 100,000 in the north-west of England, for example.
There are only eight rapid chargers per 100,000 people in the UK. Again, this figure varies drastically across various regions of the country.
Joel Teague, EV commentator and CEO of home electric vehicle charger sharing app Co Charger, said: "It's clear that public infrastructure alone cannot meet the whole need for the 14 million households living in flats, terraces and other accommodation who cannot have a home charge point.
"The only approach that works is to start by sharing some of the hundreds of thousands of home charge points we already have, then plug the gaps with public infrastructure."
He added: "There are 400,000 home chargers across the UK – if just 10 per cent of them were rented out to neighbours in flats and terraces helping them to transition to electric without being reliant on public chargers, there would be an extra charger for every one of those new EVs sold last month."
Click here for our list of the best electric cars...