Car sales staff make or break a dealership
Survey reveals customers value good dealer staff over facilities, processes and pricing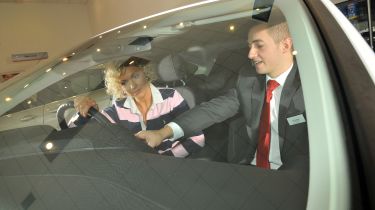 Employing staff who are friendly, knowledgeable and honest is the most effective thing a dealer can do to win customers over.
The 2022 Driver Power Dealers Survey has shown that while dealers focus heavily on processes, high-quality premises and constructing attractive deals, it's the people they employ who make the most difference.
The survey asked drivers for feedback on the dealerships they had bought their cars from, enquiring about both retail and aftersales. Areas covered included showroom and workshop facilities, staff courtesy and communication, deal-making, workmanship quality and more.
This independent research allows motorists to give honest opinions on their experiences, knowing that brands will take notice and see where they have done well, along with where they need to improve.
While standards are revealed to be high across the board in this year's survey, the key finding was that sales staff qualities are more closely linked to overall performance than any other factor.
Steve Fowler, editor in chief of Auto Express, commented: "The old adage that people buy from people is proven again by our findings of the importance customers place on sales staff that they like and trust.
"This latest Driver Power deep dive suggests that there are no bad brands, with very little separating the quality assessments by customers across a wide range of factors. But the close relationship between assessments of sales staff and eventual brand rankings suggests that it is people, rather than processes or even price, that remain the superpower for the most successful franchise dealers."