Policing roads by video is 'open to abuse'
Auto Express investigation exposes mixed national standards and poor transparency in policing via video
Police forces in England and Wales are issuing Driver Education Courses, Fixed Penalty Notices and Court Summonses to drivers based on video submissions and statements that have never been seen by a trained police officer, Auto Express can reveal.
Legal proceedings based on camera footage submitted by members of the public are typically launched by contracted civilian staff. Theoretically this is done under the direction of a force, yet without police officers ever having sight of alleged offences, according to an admission by the National Police Chiefs Council (NPCC).
Forces are also pursuing prosecutions without any effort to determine the circumstances around individual incidents beyond the statements that are uploaded by complainants to police web portals. Defendants aren't being invited to give their side of the story, or even access to the allegedly incriminating video evidence on which such prosecutions are based.
We asked lawyer Neil Davies, senior partner at leading motoring law firm Caddick Davies, to comment on our findings, and he shares our concerns about a lack of transparency, fairness and justice.
"This is a topic that needs to be debated, as the whole system is massively open to abuse," Davies told us. "While video evidence can in many circumstances be a public good, the police must be more careful to ensure they don't prejudice motorists and other road users as the system feels heavily weighted against them."
When a driver is caught speeding by a camera and receives a Notice of Intended Prosecution (NIP), it's generally considered 'a fair cop' because cameras are operated and maintained within strict Home Office regulations. When video uploads are involved, things are less clearly defined. If incidents are being assessed without any technical tools, by individuals who may have no idea of what equipment was used to make the recording, and who have no insight into the circumstances surrounding the incident, the system could risk harming the goodwill and trust of road users towards police forces.
When we asked the College of Policing and the NPCC for details about the standards of training the public should expect from staff dealing with video uploads, neither organisation could provide it.
"We know members of the public are keen to help police keep our roads safe," a College of Policing spokesperson told us. "This can involve submitting dashcam footage, being part of a speedwatch scheme, or – most importantly – using our roads responsibly and lawfully. The College of Policing provides guidance on Roads Policing, but decisions about how to deal with dashcam footage are a matter for individual police forces."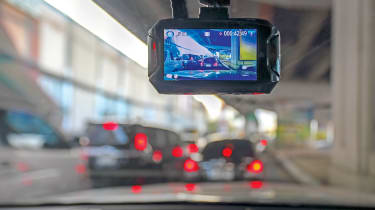 Davies takes issue with the College's speedwatch scheme analogy. "When community groups are issued with a speed gun, drivers receive a warning letter not an NIP, because it's widely accepted that users don't have the training," he said. "There appears to be a completely different standard when it comes to policing video uploads."
There have been increasing numbers of cases of people being filmed, according to Davies, and he feels that vigilantism is being positively encouraged. "The fact that a lay person with no experience can put you on track to a prosecution is a problem, and I'm also concerned about individuals who may be prepared to put themselves in danger in order to prove a point," he said. "I've also seen cases where a road user has helped to cause an incident through their own behaviour, before uploading the portion of dashcam footage showing only the other driver's actions as a sort of 'gotcha'."
Partnership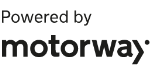 Need to sell your car?
Find your best offer from over 5,000+ dealers. It's that easy.
The National Dashcam Safety Portal, run by camera retailer Nextbase, states on its website: "Footage and statement(s) will be carefully reviewed by a police officer who will decide if any offences are made, whilst taking regard of the incident as a whole."
However, according to the NPCC, that isn't the case. "Videos can be reviewed by a police officer or a member of police staff. There is no need for the decision maker to be an experienced roads policing officer, as this decision is about criminal justice assessment," a spokesman told us.
The NPCC also said drivers can make representations and request the footage, but this isn't explained to drivers when NIPs or summonses are issued. Indeed, there's no guarantee that forces will respond to such requests, leaving drivers in a tough position.
"Drivers are forced to choose between standing up for their principles, or taking the easy option of just accepting three points and a fine. Defending a case in court could cost £1,500, and even if you win there's no mechanism for getting all those costs back," Davies stated.
Chief Constable Jo Shiner
National Police Chiefs Council lead for Roads Policing
"Prosecutions arising from video submissions by members of the public, such as those originating from dashboard and helmet cameras, continue to be a rapidly expanding area of business for Roads Policing and Criminal Justice departments across the UK.
"A consistent and fair approach to dealing with these submissions across the UK is essential to maintaining public confidence in the process and ensuring their continued engagement with it.
"The NPCC is working with police forces and practitioners who directly deal with submissions from members of the public to establish consistent ways of working by policing. There are a range of factors which currently result in different approaches, ranging from local prosecution thresholds to technology available to different police services.
"Work is also ongoing with the Crown Prosecution Service to make prosecution thresholds more consistent across the UK."
Click here for our list of the best and worst police cars...