Extending a car lease? Beware of the warranty trap
A shortage of new cars means many people are extending lease deals, but they could have to fix a car they don't own if the warranty expires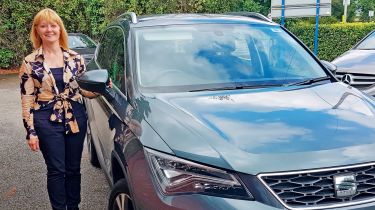 Drivers who have their car's lease extended are facing hefty repair bills in the event of a fault, because the length of the warranty cover is not being increased at the same time.
A shortage of new cars has meant lease extensions are being widely offered with no changes to monthly payments or terms. In cases where the lease is extended beyond the car's warranty period, however, the warranty is not automatically extended. This means that, should a fault occur, the customer is left having to fork out for a repair on a car they don't even own.
One driver in this unenviable position is Kathy Hutt, who took delivery of her SEAT Ateca on a three-year lease through Volkswagen Financial Services (VWFS).
When Kathy's Ateca lease ran out in July 2022, VWFS sent an E-mail offering her an "informal" six-month extension to take her through to January 2023, which said: "The terms and payments of the agreement on your Ateca will remain the same."
Kathy felt the extension would give her time to think about the car she wanted next, in light of long lead times. She signed up online, paying the same price as before.
Not long after this, her Ateca developed an issue where she sometimes couldn't slot the gearlever into fifth and at other times it would jump out of gear. When she took the car to the dealer to have this investigated, she was told the car was out of warranty and she could face a bill of around £4,000 if it turned out to be a gearbox fault, including an as-yet-unknown fee for the initial check, £1,000 for a gearbox inspection and £3,000 for a repair/replacement.
Kathy feels "let down" and has raised a complaint about the situation. The outcome is unclear, but although she has the option to give up the lease, she's worried about being left without a car because she can't get to the school where she works without one.
"Finance is offered by the lenders, and the warranties are offered by manufacturers. There is no requirement for these to run with the same duration," explained Adrian Dally, director of motor finance at the Finance and Leasing Association. "The key is that customers need to know when their warranties expire, and decide whether they want to buy an extended warranty if they're extending their finance agreement."
There is a feeling, however, that car makers and finance companies should be clearer about the terms with extended leases. Jack Cousens, head of roads policy at the AA, said: "When offering the chance to extend the finance package in these scenarios, [finance providers and manufacturers] should clearly spell out what is included and, crucially, what isn't. Drivers should ask questions before accepting the offer."
Lawrence Whittaker, CEO of Warrantywise, said: "We can protect lease owners who are in extended leases without manufacturer warranty cover. We can help them take out a third-party plan with us to ensure they're protected. Should the lady you speak about have taken out a warranty with us at the start of her lease extension and the end of her manufacturer warranty, she would have been well within her rights and, to the best of my knowledge, there are no rules in the small print to prevent this."
Partnership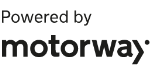 Need to sell your car?
Find your best offer from over 5,000+ dealers. It's that easy.
A spokesperson for VWFS told us: "When a customer's vehicle is outside of manufacturer warranty, Volkswagen Group will contact the customer advising them of their warranty expiry date and invite the customer to purchase our VWFS Extended Warranty product." They added that Kathy would be offered a goodwill gesture.
Have you leased a car? Tell us about your experience in the comments section...