Scrap the UK's ban on petrols and diesels, politicians told
Manufacturer bosses are worried about 'waste of time' with Euro 7 regulations and the ignorance of e-fuels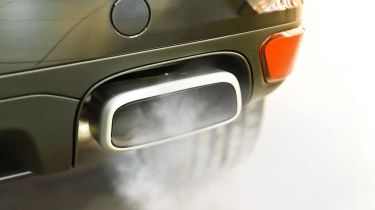 Leading lights from the automotive industry have voiced their concerns over the forthcoming Euro 7 regulations and electrification, and taken aim at the UK Government's plan to ban the sale of new petrol and diesel cars.
Oliver Zipse, chairman of the board of management at BMW and president of the European Automobile Manufacturers' Association, said: "Our story here is do not, either in the UK or through Brussels, put a policy in place that ends the combustion engine. I would urge the English politicians to review their strategy for ending the combustion engine in 2030 or 2035."
He continued: "There is not one solution. I think e-fuels have a super-relevance for the existing fleet. In Europe, we sell 10-30 million new cars and the fleet is 280 million, most of them combustion-engined.
"If you want to do something for climate change, allow e-fuels. It's the only strategy to address the existing fleet, which is a much bigger problem, not the new-car sales.
"Hydrogen, I think, is the only possibility to drive emission-free if you do not have access to charging. Emission-free, not emission-neutral like e-fuels. I think there's a marketplace and a reasoning for both and you should allow both and support them."
Another issue causing concern for manufacturers is Euro 7, the EU's next set of emissions regulations to limit pollution from petrol and diesel cars, which are currently being drawn up and are expected to be implemented in 2025.
"I think Euro 7 is useless," said Carlos Tavares, CEO of Stellantis. "It's just diverting resources and attention from what is the most important direction, which is accelerating on the electric path.
"I know that many people do not like this position, but I think it's good sense," he continued. "Why are we dedicating scarce resources to meeting a regulation that is going to last for a few years? A regulation that may create the risk of non-compliance for small companies. Why would we do that? It doesn't make any sense. So yes, I think Euro 7 should be cancelled."
Similar sentiments were expressed by Luca de Meo, CEO of Renault: "Everybody is feeling that Euro 7 is not what we need now; we have other things to do.
"Euro 7 is going to cost me more than a billion Euros in development fees. It's going to occupy 80 per cent of the R&D capacity on powertrains for a year or so. And the effect of this in efficiency, the actual impact, is marginal. So it doesn't make sense, even from an ecological point of view.
"I don't think car executives are very popular in the region of Brussels. They do the rules, and we will respect the rules. But I'm not sure it's the best solution for the planet or the consumers."
Click here for our list of the best electric cars on sale...