Do you know your APR from your elbow? 90% don't understand car finance
Only one in ten drivers can work out the cost of their car loans with APRs and PCPs causing widespread confusion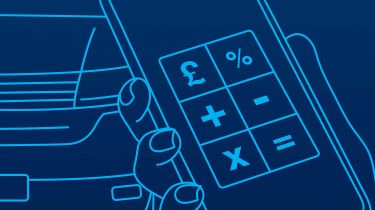 A survey by digital bank Zopa shows nine out of ten UK drivers don't know how to work out how much their car finance will actually cost, while three quarters can't explain what APR means.
Annual Percentage Rates (APRs) are fundamental to calculating car finance costs, yet according to Zopa's figures 77 per cent of drivers don't know what the abbreviation stands for, while almost 20 per cent say they don't consider APR when looking at car finance deals.
The figures may not be that surprising, as affordability of a monthly payment is what many buyers tend to look at when agreeing finance terms on a 'new-to-them' purchase. Nonetheless, the survey suggests that approach probably feeds into a sense of disgruntlement for the 41 per cent of drivers who feel they have overpaid for cars in the past.
That's potentially a lot of people, given the numbers of people using finance to buy used cars: 52 per cent of drivers surveyed said they'll be looking for a used model when it comes to changing their car, while 49 per cent said they'll use some sort of finance to fund the purchase.
Meanwhile, not content with asking respondents whether they understood the concept of APRs, the Zopa survey also asked car owners to 'do the math' on a simple APR calculation. 90 per cent of those asked couldn't say what the total cost of a £10,000 car loan would be over four years with a 5 per cent APR.
Given the lack of basic understanding, it's not surprising that half (50 per cent) of car buyers found the process intimidating, and 45 per cent don't feel confident when it comes to negotiating used car deals.
Other stumbling blocks include understanding the different types of finance available; only 35 per cent claimed to be able to understand and explain hire purchase, 25 per cent felt able to do the same with personal contract purchase (PCPs), and with personal contract hire the proportion fell to 20 per cent. The term 'balloon payment' - fundamental to the concept of PCPs - was only understood by a very low 16 per cent of drivers.
Click here for our list of the best leasing deals available right now...