NextEV's NIO brand to launch first mass market car in 2017
The NIO Electric Sedan 8, or ES8, is currently for China only and will take design inspiration from EP9 electric hypercar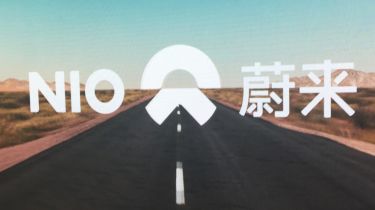 NextEV's new global electric car brand NIO will launch its first mass market car in 2017 in China.
But it has so far refused to commit to selling in Europe, with NextEV chairman William Li explaining: "We have to establish our core competitiveness in China first."
NIO's first model will be the ES8 – short for Electric Sedan 8 – and is said to share some key design cues with the brand's EP9 electric supercar.
David Hilton, senior design director, highlighted the areas of the car which would have obvious similarities to the EP9. He told Auto Express: "The frontal identity, the rear lighting – we call them the spark beats – and the chiselled side."
Heavy use of alumiunium will mean a lightweight body, but the brand remained tight-lipped on potential performance.
It is understood the ES8 is likely to be out on test in the first quarter of 2017, with sales due later in the year.
NextEV will work in partnership with Chinese firm JAC Motors to manufacture the car, with capacity for 100,000 models to be built annually.
The ES8 will be pitched at the premium end of the market. "We will have the same quality as BMW, Mercedes, Audi and Lexus but at a more competitive price," said Li.
He was evasive when pressed on whether the car would be engineered from the outset to enable being homologated in different global markets, but company president Lihong Qin did admit that "Europe is not the most mature EV market" – so it may be that UK customers face a lengthy wait before the brand arrives here.
NIO claims its focus on the user experience will differentiate it from existing makers of EVs, with Hilton claiming that its cars will have a much simpler interface than what is currently on the market. "Information degradation is key," he said. And rather than offering compatibility with smartphones, Hilton said NIO's cars would become mobile devices on their own.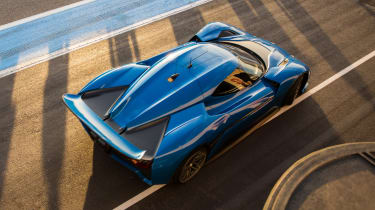 The brand would not elaborate on charging times for the ES8 either, although it seems plans are in place for charging stations across China to alleviate the problem of powering EVs in the country's high-density mega-cities.
The new brand is also powering forward with its plans to deliver autonomous driving too. It is currently testing in the US, and chief development officer Padmasree Warrior claimed: "We want to be the first to bring level four autonomy [where vehicles are designed to perform all safety-critical functions] to the market."
What do you think about NextEV's plans? Leave us a comment below...