"Plug-in hybrids do much more than just avoid tax"
Editor-in-chief Steve Fowler thinks plug-in hybrids are a good thing – as they are used in the right way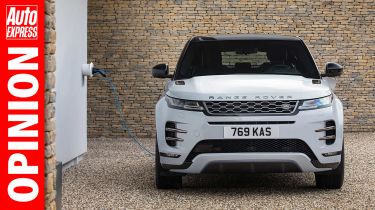 There are two distinct camps when it comes to plug-in hybrids. Some say they're an essential stepping stone into the world of full electrification – and stats show that the majority of PHEV buyers go on to buy a fully electric car second time around.
Then there are those who believe they're the worst of both worlds, with a small battery meaning they won't go far on electric power alone, backed up by an inefficient internal combustion engine that has to haul around heavy batteries when they've run out of charge.
For the record, I'm firmly in the former category, as long as the PHEV is used right. And the clue is in the name – they have to be plugged in!
Company car tax incentives have made them hugely popular, yet we know of many fleets that have seen a massive increase in fuel costs because users have been taking the tax breaks, but not plugging their PHEVs in. And yes, that is when plug-in hybrids are at their least efficient and those mega-miles per gallon and super-low CO2 claims couldn't be further from the truth.
At least the latest breed of PHEVs are offering a far more usable range, though. The latest plug-in hybrids from Jaguar Land Rover promise 41 miles of electric-only running. And my experience in Mercedes' new A 250 e recently proved its claim of 44 miles of all-electric running was pretty much spot on.
That's assuming you have somewhere handy to plug in – even if you don't have a driveway, the number of public chargers is increasing rapidly. If you do manage to plug in regularly – and with the average daily mileage being in the twenties – you'll see your fuel bill reducing rapidly. And those company car tax incentives are still out there.
One other thing to note: yes, these PHEVs are good to drive, too – as are most EVs. No wonder some are being touted as performance options that'll put a smile on your face.
Do you agree with Steve? Do you think plug-in hybrids are a good thing? Let us know in the comments section below…