New Mercedes A 250 e 2020 review
Does the plug-in Mercedes A 250 e have more going for it than claimed economy of over 250mpg and low emissions?
Find your Mercedes A-Class
Offers from our trusted partners on this car and its predecessors...
Or are you looking to sell your car?
Advertisement
Verdict
The numbers alone make the A 250 e hugely appealing as a company car, while the fuel savings and fantastic interior will be just as tempting for private buyers. We hope that the quality issues our test car suffered were an isolated thing, but we would prefer a slightly more forgiving ride. Even so, this PHEV remains one of the highlights of the A-Class range.
We've been used to exaggerated fuel economy figures for years, and things don't seem to have improved with the  ranges manufacturers claim for electric cars either. So surely Mercedes' declaration that its new plug-in hybrid A-Class could average over 250mpg and run on electric power for 44 miles is pie in the sky? Let's see…
Most plug-in hybrids will struggle to get near the 30-mile mark their makers claim, so 44 miles is quite a challenge. But Merc's answer is to give its baby a 15.6kWh battery – hidden where you won't notice (until you fill up the smaller-than-usual 35-litre fuel tank) – and a turbocharged 1.3-litre four-cylinder petrol engine. Total power output is 215bhp, meaning the A 250 e's 0-62mph time is a swift 6.6 seconds.
But what about those fuel economy figures? Of course, it all depends how you drive, but for our test of the car, we took a varied route over a mix of motorway, fast A-roads and urban stuff – further than the average driver will cover in a day.
We started with a full charge, although the range display only read 34 miles, possibly down to how the Merc had been driven before we got our hands on it. Of the first 30 miles we drove, the read-out showed that 28 of them had been covered on electric power, with the average fuel economy displayed on the read-out at its maximum of 99.9mpg and electric usage at 4.1m/kWh – both pretty impressive.
The range read-out showed 12 miles still to go, too, meaning a theoretical range just two miles shy of the 44-mile claim.
To be honest, if it hadn't been for us being a bit forceful with the throttle to get the petrol engine to kick in, we suspect a whole 30-mile journey could be covered on electric power – and that means those huge economy claims are almost in reach for a great many people, as long as they plug their car in to charge regularly.
Plus, if your home energy costs no more than 13p per kWh, your first 40 miles will cost you a couple of pounds – less than half what you'd pay in a petrol-powered A-Class.
Then there are the company car tax savings, which will appeal to many. With its 32g/km figure and 44-mile range, you'll only pay tax on 8 per cent of the P11D value (or just 6 per cent for the basic AMG Line version) versus a whopping 29 per cent for a petrol A-Class. Sure, your company will have to pay at least £32,925 for the cheapest A 250 e, but it could slash your company car tax liability by around a third.
Partnership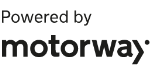 Need to sell your car?
Find your best offer from over 5,000+ dealers. It's that easy.
The driving experience is a mixed bag, though. On electric power alone, the car is swift and quiet, as you'd expect. And when the engine kicks in, it doesn't get that much rowdier unless you're using plenty of revs, when things can get unpleasantly loud.
However, the throttle is super-sensitive and the lumpy eight-speed dual-clutch gearbox can make you think that the engine is cutting in even when it's not. In electric mode, the power goes through the eight-speed DCT automatic gearbox, which is jerky going from first to second and feels as though the engine has fired up. You get the same kind of slight tremor you get when an engine cuts in, but it's actually the gearbox just switching gears.
Really, the engine is only there for when battery power has run out. In most everyday driving situations, electric power will do just fine – even on the motorway at the legal limit. But if you want to match the exciting 0-62mph time, you'll need to have both power sources working in tandem.
All four versions of the A 250 e come in sporty AMG Line trim levels, but they fail to match the fun of the full-bore AMG models. These aren't the best A-Classes through bends by a long chalk, but they do an okay job as family transport.
Space is good in the front and back, the doors open wide to reveal decent access, all-round visibility is great, and the 345-litre boot will certainly be big enough for most buyers' needs.
The A-Class is an easy drive, but not very rewarding: the steering responds okay, but has little feedback from the road, and while the tyres grip okay, they're noisy – which is amplified by the quiet EV powertrain.
We were more disappointed with the ride, especially as our car had Comfort suspension. It's not too uncomfortable, but other small hatches ride better.
More of a problem in the test car that we drove was the shiver that ran through the body and the subsequent rattles every time we went over cats' eyes or hit a mild pothole in the road. It's certainly not what you'd expect from a Mercedes.
Especially one with what is the best interior in any small car bar none. Our AMG Line Premium model comes in with a price of £35,980 – not too far from a fully electric Kia e-Niro. But as standard the Merc comes with the fabulous, seamless twin 10-inch screens, augmented-reality satellite-navigation that overlays directions on a live feed from a front-facing camera, wireless phone charging and the very latest in smartphone connectivity.
Above all, the cabin looks and feels high-end. There's heated sports seats with red stitching, multi-coloured ambient lighting, a touchpad to run the infotainment (mirrored by touch-sensitive buttons on the wheel), aluminium trim and turbine vents.
Outside there's a subtle AMG bodykit, smart 18-inch alloys and LED headlights – all of which doesn't make the price seem too exorbitant, especially with the potential savings on tax and fuel.
| | |
| --- | --- |
| Model: | Mercedes A 250 e AMG Line Premium |
| Price: | £35,980 |
| Engine: | 1.3-litre four-cylinder petrol plus electric motor |
| Power/torque: | 215bhp/330Nm |
| Transmission: | Eight-speed automatic, front-wheel drive  |
| 0-62mph: | 6.6 seconds |
| Top speed: | 146mph |
| Economy: | 256.8mpg |
| CO2: | 32g/km |
| On sale: | Now |