'Do you really want to waste 20 hours a week stuck in traffic?'
Sir Stirling Moss was the maestro of axing the commute, and Mike Rutherford thinks we should all consider the amount of time we spend travelling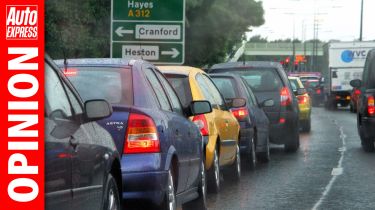 No excuses; in recent weeks we've all had time to reminisce, reflect, reassess. As we should. Seize the opportunity, I say. Positive distractions help in times of crisis and tragedy – believe me, I know. So recall those gloriously carefree childhood days when you were happily perched – ghastly, sugary, fizzy drink in hand – on the rear seat of the family car. Enjoy reliving the moment you got your first car; remind yourself of the greatest drives of your life and the friends and loved ones you drove them with. Dig out those faded photos – and frame them.
Looking forward, what better time than now to assess and provisionally decide what your next vehicle will be powered by? I'd also urge you to think about how much driving you'll do once 'normality' returns, when we'll all live in a very different world.
If you're one of the millions of commuters who spent the best part of four hours a day driving to and from work, ask yourself if you really want, or need, to waste those 20 hours a week in mostly bumper-to-bumper traffic. I used to be a 1,000-hour-a-year commuter, driving daily from suburb to city centre to suburb on traffic-choked roads, usually in the dark, at an average of 9mph. And I can confirm that if you've got a partner and/or kids at home, it's soul-destroying.
Sir Stirling Moss was the maestro of axing the commute – by running his motorsport, media, and property empire from his house. Almost half a century ago, Stirling in effect invented the hi-tech home office/studio/workshop. Yes, he had cars and bikes inches from his desk, benches and other workstations. But the point is that he didn't blow his time, or hinder his output, by commuting.
Stirling's passing has got me thinking how lucky I am to have known, and occasionally worked alongside him. I've spent time with other great British car guys, too. Aston Martin has larger-than-life boss Andy Palmer and creative guru, Marek Reichman. Fiat's chief is Britain's Mike Manley, while one of the firm's longest-serving vice-presidents is Richard Gadeselli – born in, and still a resident of, London. Goodwood's got Charlie March, aka The Duke of Richmond, who's THE most British bloke I've ever met. JLR CEO Ralf Speth was a German, but is now a British citizen. Thankfully, he's retained two of the world's top designers, Julian Thompson and Gerry McGovern, who personify what makes Britain great. Not that I'll forgive Ralf for letting another Brit design god, Wayne Burgess, leave Jaguar for Geely. Never mind, he's still as British as beans on toast with brown sauce.
Peugeot-Citroen has been smart enough to recruit and give top jobs to Linda Jackson at its HQ, but that doesn't stop her retaining her elegant, true-Brit status. The same goes for the world's best-known car designer, Ian Callum, and world No.1 design engineer, Gordon Murray, who lives in a one-bedroomed house – with about 18 garages.
Partnership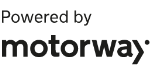 Need to sell your car?
Find your best offer from over 5,000+ dealers. It's that easy.
All the above are among the best of British – but they're just for starters; there are plenty more where they came from. So let's give every last one of 'em much more of the recognition and credit they richly deserve, can we? Please?
Do you agree with Mike? Let us know your thoughts in the comments section below...