'Government incentives could kick-start car sales'
Editor-in-chief Steve Fowler asks company bosses if incentives are needed to encourage car buyers into showrooms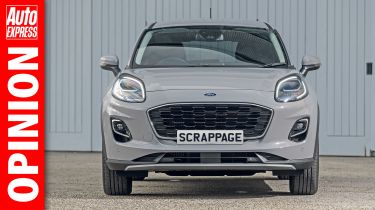 Over the next few weeks, car dealerships will – at last – be open for sales again (although it's been okay to wander round your local garden centre or visit an estate agent for a while) and much of the industry is talking about potential incentives for buyers.
Alison Jones, boss of Peugeot, Citroen and DS in the UK, has gone as far as to say: "Customers may wait for a stimulus package before making a decision", while Ford of Britain boss Andy Barrett said: "It's Ford's view that it's necessary we have stimulus in the market to help customers come back with confidence. That may be a scrappage scheme or something similar."
But are incentives really necessary? Vauxhall boss Stephen Norman will always give it to you straight, so I picked up the phone for a chat. "You could say, safely, that any single week's business in the UK would be worth between 50-60,000 customer orders," he told me.
"It is not essential to have incentives to get to 60,000 per week, because 80 per cent of demand is for renewal, and that will come back anyway over time.
"It would, nonetheless, be a very nice accelerator."
He continued: "We at Vauxhall would like to see that form of incentive with a cap on recommended retail price and specifically based on CO2. We would prefer to see a cap on RRP so that more affordable cars got proportionally the greatest incentive, and those that were more expensive just got a flat rate – we'd put it at £30,000."
We're not sure Jaguar Land Rover would agree, but its UK boss has joined calls for incentives.
The industry does agree on the need to focus on low-CO2 models, though, with Norman saying, "On CO2 we'd have a sliding scale; obviously we'd like to see significant incentives on PHEV and battery-electric vehicles."
As Norman told me, getting back to 60,000 vehicle sales per week will take time. Support would help that, along with the 800,000 people who work in the UK car industry.
Do you think government incentives are needed? Let us know your thoughts in the comments section...