"We can only hope that Britain and others follow South Korea's and Hyundai-Kia's exciting road to recovery"
Mike Rutherford thinks the British automotive industry should look to South Korea and Hyundai-Kia for post-coronavirus inspiration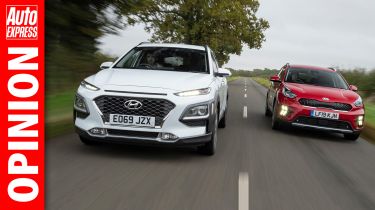 There are some car manufacturers who continue to bury their heads in the still-shifting, pandemic-laced sands. Others are already working, foolishly, on the basis that everything's back to normal, so it's therefore business as usual.
Sitting somewhere in between is South Korea's entrepreneurial Hyundai-Kia clan, which is a tad bruised and battered by the pandemic, but now considers itself to be in a controlled state of recovery. A bit like the country itself (around 300 Covid-19 deaths to date, vs nearer 45,000 in the UK), it's had its problems recently, but was quick to identify and deal with them. True, the world's fifth largest automotive group is like the rest of us, in that it's aching, creaking and drained from the emotional and physical stresses and strains of this spring and summer. But it's recovering – and then some.
Mind you, its journey along the road to recovery is accompanied by a cool $95billion (£75billion). This is what the South Korean Government, aided by Hyundai-Kia and its impressive, young (not quite 50) billionaire chairman, Euisun Chung, has pulled out of the bag for the existing, already well paid workers, new jobs, EV and hydrogen infrastructure – that type of important 'new world' stuff.
The nation will obviously benefit if Chung achieves his goal of selling a million electric vehicles by 2025, before going on to ensure one in ten of the EVs sold in the world will wear Kia or Hyundai badges. And based largely on the Kia Telluride's 2020 World Car of the Year (WCOTY) win, I wonder if the Telluride name could develop into a sub-brand powered by anything and everything, big or small, cheap or expensive.
Chung already has in place his army of highly educated engineers and other world-class personnel, countless R&D and design studios, factories across the globe, the cutting-edge tech, plus the raw capability to almost immediately build any car that any consumer or government in the world demands. It doesn't matter whether the call is for old-school fuels, newer-tech pure or part-electric, or better still, hydrogen; fact is, this design and manufacturing group can and is delivering all the above, and more. Hydrogen is the (welcome) elephant in the room. Not that Hyundai-Kia or Chung mind, as no car group/CEO combo on the planet is more committed to hydrogen as the fuel of the future.
With coronavirus restrictions and casualty numbers improving, we can only hope that Britain and others follow South Korea's and Hyundai-Kia's exciting, if expensive, road to recovery. So while £75bn is an enormous price, it pays for the wellbeing and security of valued workers, who are deemed top of the priority list with other valuable assets, such as state-of the-art vehicles (not just cars), and unprecedented EV infrastructure.
Put like that, £75billion seems like something of a bargain. After all, there's nowt more important than good health, feeling secure and looking forward to a bright, safe, sustainable future – with the added bonus of having the keys to the right vehicle, fitted with the most appropriate power unit.
Do you agree with Mike? Let us know your thoughts below...