'SUV haters might as well tie a hand behind the back of every JLR employee'
Mike Rutherford thinks ecomentalists should stop persecuting SUV drivers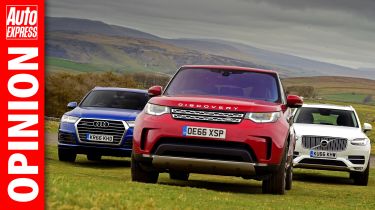 Believe it or not, in my younger, slimmer days, with bigger cojones, I drove a Tyrrell Formula One car, a Le Mans 24 Hours-winning Jaguar, and did almost 210mph in a Bugatti that had just set a world land speed record.
I thought I pedalled those and other blisteringly quick cars impressively. But a few former F1 drivers I've had in-car tuition from didn't concur. For example, sitting alongside me in a supercar I was driving close to (my) limit, the late Sir Stirling Moss politely asked, "why are you doing so many warm-up laps, old boy?" 
On another day, comedian and ex-F1 driver Perry McCarthy cheekily asked: "are we there yet, Dad?"
At the Twin Ring Motegi circuit in Japan, Honda F1 pilot Aguri Suzuki studied printouts of our lap times and pointed out the one section of the track where I was quicker than him. Actually, I was so damn quick that I lost control of the car, left the tarmac, arrived on the grass, and almost visited the tyre wall. 
Martin Brundle insisted he could probably beat my lap time in his Honda NSX with one hand tied behind his back. He tried. He failed. Oh, how we laughed.
Wind forward to the 2020s and it's obvious that car firms and motorists are increasingly having to operate with, in effect, one hand tied behind their back. England's finest, JLR, for example spends billions designing SUVs such as the Jaguar I-Pace, 2019's World Car of the Year, plus the Land Rover Defender – a candidate for the 2021 title. Thankfully, the firm employs thousands of people. So far, so good. 
But a week or so ago, the BBC and others gave the oxygen of publicity to a discriminatory, SUV-loathing group (I won't name it) that compares these and other fine, modern, safe motor cars, to killer cigarettes. Ads for large SUVs should be banned, these ecomentalists insist. And it gets worse, as the next step is to ensure that occupants (even families who need seven-seaters) are prevented from occupying such workhorses. The haters might as well tie a hand behind the back of every JLR employee. Making and selling medium-large cars in the current climate is difficult enough, yet SUV haters are making a comeback, in effect trying to halt the sale of these 100 per cent-legal products. What next? Demands that families possess smaller houses, wood burners, gardens and mowers? Probably. 
As for the motoring masses – the tens of millions of working-class folk who use modest cars daily – they're often victims of what I call 'hand tied behind back syndrome'. There's no finer example of this than in London, where a cynical cocktail of Congestion, ULEZ, parking and other charges-cum-taxes can now cost over £100-plus per working day – more than some shop, office, catering and manual workers earn in a day! Disgraceful. 
Then last week, the presence of a motorist, Geoff Pugh, was requested at a potentially life-saving drive-through Covid-19 test centre where he obviously, er, stopped his car whilst, er, being tested. That earned him a parking ticket. You couldn't make it up. 
Partnership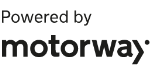 Need to sell your car?
Find your best offer from over 5,000+ dealers. It's that easy.
This sort of persecution of car people can't continue. A peaceful fightback from manufacturers, drivers and their passengers is long overdue. 
Take a look at the best hybrid SUVs you can buy now...