'Shame on those who exploit the pandemic for their own misguided car-hating beliefs'
Mike Rutherford thinks the Covid-19 pandemic is being used as a cover for an attack on the British motorist.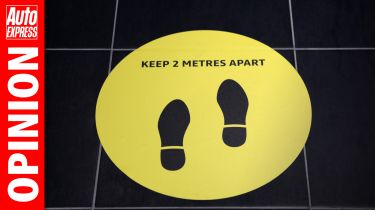 Time for some necessarily brutal honesty: Government, local councils, public transport operators, ecomentalists and other car loathers have long been determined to bludgeon motorists out of their personal, four-wheeled machines. 
The haters don't mind us buying cars, then parking them. After all, this results in lucrative gross annual profits of scores of billions for HM Treasury and those close to it. How can even stationary cars be so profitable for the state? Think 20 per cent VAT (punishing purchase tax is more honest), vehicle excise duty, insurance taxes, local authority parking fees/fines/rip-offs, and other largely unavoidable costs.
These are nice, not-so-little earners for the many anti-motoring 'leaders' and 'advisers' in politics, never mind the massively subsidised ecomental and public transport industries, who often thrive on big hand-outs from national and local governments.
Trouble is, the car/driver-loathers can't stomach the idea of tens of millions of citizens having the temerity to drive their taxed and insured cars – even to essential destinations like places of work or education, shops, homes of relatives, or hospitals. For decades the cynics have searched for undemocratic, discriminatory methods to encourage or force drivers to leave their cars at home before resorting to other modes of travel – walking, bicycling, hailing taxis, or taking inevitably filthy buses, coaches, trains or trams.          
But in the main we've tried and (with the exception of walking – obviously) largely resisted their attempts to bully or price us out of our cars. Because they're so out of touch with most ordinary, working class folk on the move, they failed to stop us. But that doesn't mean they've given up on their anti-car antics. Far from it. So what next for the intolerant, motorist-hating fundamentalists who are fighting to rob us of our legal right to drive?
The latest is that they're stooping to a new low – under the cover of Covid – by temporarily banning or severely restricting cars on certain roads. They use the social-distancing card by saying that pedestrians need more space to walk, cyclists extra room on the road to pedal. Inevitable result? More narrower or blocked highways for 'second class citizen' car drivers and their passengers. But they're not the only road users facing 'temporary' (yeah, right) blocks, which the haters conveniently – but inaccurately – blame on the pandemic. In my corner of South East England I've seen evidence of everything from an on-duty fire engine being blocked, to roads reclaimed from drivers that are – surprise, surprise – empty of pedestrians or cyclists, who just need decent pavements and proper cycle lanes.
We're still in the midst of this cruel, lethal pandemic. Shame on those who exploit it – possibly even cash in on the tragedy – for their own selfish and misguided car-hating beliefs. Under the cover of Covid they have struck, cynically seized their moment, tried to make the road network so bloody unbearable that car users will throw in the towel.
So are YOU in the mood to let 'em get away with the ugly game they're playing with you, your car, and your precious family members who travel aboard it?
Partnership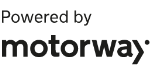 Need to sell your car?
Find your best offer from over 5,000+ dealers. It's that easy.
Find out everything you need to know about VED road tax here...