'Variety is the spice of life in the electric car market – at last'
Deputy Editor John McIlroy thinks there is no longer a lack of choice for electric car buyers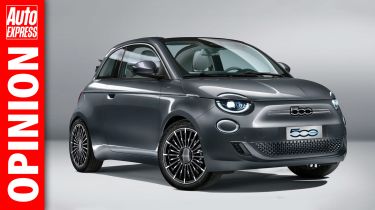 Choice: we all want options when it comes to choosing our next car, be it a cheap second-hand runabout or the latest high-tech super-saloon. And yet there are plenty who have written off the current, still-fledgling electric car market as simply too prescriptive, with too few options in too few bodystyles.
They may have had a point, truth be told. But this issue shows how quickly the car manufacturers are picking apart this resistance, either by introducing all-new EVs or further honing existing electrified vehicles.
First up, there's the Skoda Enyaq, a family-friendly SUV that looks set to offer all the practicality we've come to expect from the VW-owned Czech brand, but sports a state-of-the-art, pure-electric powertrain.
Then there's Porsche, which has ramped up the revised Panamera with not only a 621bhp twin-turbo V8 Turbo S flagship, but also a fresh plug-in 4S E-Hybrid that manages 552bhp and 0-62mph in just 3.7 seconds. 
But as a standard-bearer, it's hard to top the all-new, all-electric Fiat 500. Here's a car whose shape and execution have evolved to take advantage of the packaging and efficiency benefits that an EV can bring.
More than that, it is a recognised brand in itself, and one whose natural environment – suburban streets – is well suited to electric motoring. For every person who bought a conventional 500 on a cheap PCP deal, there's another who picked it for its styling and image. And if the rumours on pricing are correct, then Fiat surely has a great chance to haul in people from both camps. 
Our first drive of the new 500 slots into the same issue where we pitch its two most natural rivals against each other. Back in May, fashionable electric city cars were thin on the ground. Now there's not only the 500, but also the Honda e and MINI Electric. Choice is coming, and more quickly than you might expect. 
Check out the best electric cars you buy now...