'Car users being robbed of their lanes has led to a squeaky-clean retaliation'
Mike Rutherford thinks British motorists need to keep fighting to take back pedestrian and bicycle lanes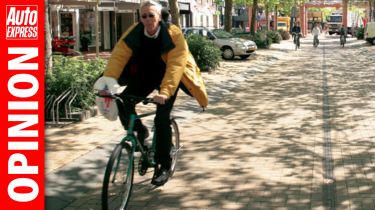 There has been little, if anything, to celebrate during this tragically dark year. And although it's too early to start popping champagne corks or dancing in the streets, at least car users have a little something to smile about during late Summer, 2020.  
What brings us this welcome slice of hope, joy, justice and democracy is the U-turn from some politicians, safety advisers and others 'in authority.' They were responsible for a legally questionable land grab that saw barely adequate roads for motorised vehicles transformed into needlessly wide boulevards for pedestrians, and lavish highways for bicyclists. 
But there's now a growing feeling that they went over the top by stealing too many miles of driving lanes from us, and some local authorities are backtracking on their misguided decisions.
My previous suggestion that car users robbed of their lanes should legally and peacefully fight back against the intolerant, ideological madness inflicted upon them led to just that: a squeaky-clean retaliation from car occupants. Together, we are circa 50 million strong. We have enormous clout. The politicians have felt this, and reacted. How could they not when, for example, it was reported in Trafford (where one of the thousands of pop-up cycle highways replaced driving lanes overnight) average speeds for drivers plummeted to just 2mph. Apart from the time spent and frustration, think of the wasted fuel and, in turn, the increased tailpipe emissions as vehicles struggled to get out of first gear.  
Not that every politician has had the common sense to bite the bullet. One of the many pieces of propaganda being expensively promoted in videos from London's Labour Mayor, Sadiq Khan, is that "you don't need a car to make the most of London". 
No s**t Sherlock! There isn't a right-minded driver who's ever argued that a car is needed for every journey undertaken in the 607 square miles of Greater London. But that doesn't mean cars are illegal, immoral, antisocial or environmentally unfriendly for you to use in and around the capital sometimes – perhaps even daily. 
After all, Mayor Khan does – in his Range Rover! This, despite the fact that the not- so-great London leader is spending big on his do-as-I-say-not-as-I-do "Bike it, walk it" TV ads. Hilarious. His other laughable line is "To the Mayor of London every journey matters." That's every journey unless it's by a salt-of-the-earth motorist in a private car!
Meanwhile, the Lib Dems have hibernated and, after a promising start as Transport Secretary, Grant Shapps is talking far too much about non-Transport matters (take a look at your job title, mate), failing to reply to letters from concerned citizens (me included), and generally losing the plot on the motoring front that he barely acknowledges these days.
If the main opposition Labour politicians, the sleepy Lib Dems or the ruling Conservatives really do believe in robbing drivers of the roads owned by those same drivers, let's see such blatant car-user discrimination adopted as official party policies – then included in their respective manifestos. I dare them.
Partnership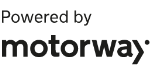 Need to sell your car?
Find your best offer from over 5,000+ dealers. It's that easy.
Find out everything you need to know about VED road tax here...