"All electric by 2030? No problem – but it's going to take some work"
Editor-in-chief Steve Fowler thinks the 2030 ban on new petrol and diesel cars is achievable, but it's going to need the right Government support in the right place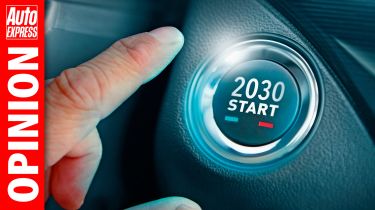 I'm always amazed by some of the so-called experts who get called upon to give their views on automotive stories, not least this past week on one of the most important Government announcements in recent years.
So when Boris Johnson revealed his plan to ban the sale of new petrol and diesel cars in 2030 – or at least those without 'significant' hybridisation – we turned to someone who could give us an intelligent view on the subject.
Dr Andy Palmer helped to introduce the world to mainstream electric vehicles when he was at Nissan and played a significant part in the launch of the Leaf. Then, at Aston Martin he planned a range of luxury Lagondas powered by batteries. Now he's working on an electric revolution in the bus world, sitting on the board of an up-and-coming battery firm and writing for Auto Express. What he has to say on the announcement – and particularly how the car industry will react – makes fascinating reading. Click here to take a look.
Our view is that 2030 is an entirely achievable date to phase out the sale of cars with internal combustion engines. We're pleased that the Government has chosen to allow the stepping stone of plug-in hybrids a bit of leeway, too. But we need some clarity (how many times have we said that about Government plans?) on what that 'substantial distance' is when it comes to how far the allowed hybrids can drive on electric power alone.
However, do we have enough power and is the national charging infrastructure big enough to cope? If we all went electric today, then the answer would be no. But many people seem to be missing one crucial fact: 2030 is nine years away. And with the right Government support in the right place, plus the clever thinking the car business is famous for, an awful lot can be done in that time. We've come a long way in the past nine years. Who knows how our lives will be transformed – and ready for electric cars – in the next nine?
Switching to an electric car? These are the best on sale now...