'Power outages do nothing to inspire confidence in would-be EV buyers'
Mike Rutherford thinks the switch to an all-electric UK car market hasn't been thought through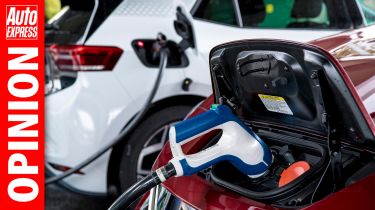 Finally, the Government has hit us with a few firm (for now) car-culling dates we can pencil into our diaries, before cautiously planning our futures.
The story so far: subject to confirmation by yet-to-be-elected governments in the mid to late 2020s/early 2030s, the latest proposal is that brand-new pure petrol and pure diesel cars will be on death row for a nine-year stretch from now until 31 December 2029 – the date of their execution. Bit harsh?
Therefore, from 1 January 2030, the sale of such state-of-the-art vehicles will be declared wholly illegal while, at the same time, sales of inevitably older, dirtier second-hand motors/bangers will be perfectly legal. I wonder – and then some – if all this has been properly thought through.
Additionally, there's a plan for factory-fresh hybrids (petrol-electrics or diesel-electrics) to be killed off – some from 31 December 2029, others (the greener but not green enough ones) from 31 December 2034. 
Are these considered 'proposals' and 'plans' from the top of Government? I'm not convinced. Too often it feels like our leaders make stuff up as they bumble along in their limos, well aware that most of them will be out of power, comfortably retired or deceased (perhaps all three) within the next decade and a half, when the EV revolution is supposed to arrive proper.
Either way, the overwhelming majority of consumers purchasing new cars in the 2030s and beyond will be offered a huge and market-dominant selection of pure-electrics – and not much else. True, there will be a comparatively small number of hybrids, plus an even smaller choice of hydrogen-powered cars and other personal vehicles with alternative fuels.
But at the same time, motorists whose heads, hearts, and wallets take them down the used-car route will have far wider choices to enjoy. It'll be a genuine case of less is more as they will, of course, be able to buy second-hand versions of all the above... plus pure-petrol, pure-diesel, or hybrid vehicles built and registered in the 2020s, 2010s or earlier.
Much as I admire today's current and growing crop of EVs, I still wince at some of their prices. It's claimed that by 2025 these models will, all things considered (purchase price, insurance, daily running costs, depreciation, etc), boast the same all-in costs as ICE cars. But we need proof, not predictions. Until then, consumers are right to be cautious.
More honesty regarding battery life and replacement costs is also required. As are two sets of range figures per car: first the 'official' one taken with a large pinch of salt, the other 'real-world' and more accurate, relevant, and enlightening.
I'm confident this can be achieved. Conversely, National Grid's too-frequent power outages, plus ongoing problems with public charging points and national charging infrastructure (or lack thereof) do nothing to inspire confidence in would-be EV buyers.
Finally, while the Government can give generous financial incentives to the thousands who buy electric cars now, can it offer them to the millions urged to buy EVs in the future? Not a chance. So grab those hand-outs while you can – before they (inevitably) run out.
Partnership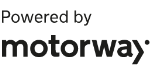 Need to sell your car?
Find your best offer from over 5,000+ dealers. It's that easy.
Check out the best electric cars to buy right now...