'The rise of the crossover will mean fewer SUVs'
Steve Fowler talks with Citroen and Ford about the future of their line-ups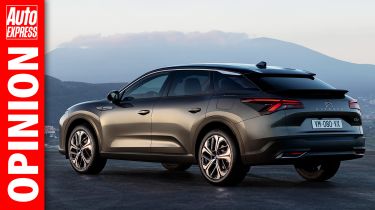 The huge proliferation of models in recent years has presented dealers with a challenge: how can they display and demonstrate a growing range of cars? And can customers try the car they actually want to buy?
It begs the question whether we really need the narrowest of niches, especially among SUVs. Citroen boss Vincent Cobée doesn't think so, as he told me this week: "We've seen an interesting phenomenon in the last years, with some brands carpet-bombing the markets.
"So you end up with a vehicle every 10 centimetres of length, and a vehicle every three to five centimetres of height. And if you're really obsessive, you end up with five or six SUVs in length, and then you can deploy them with two or three heights."
That's not the way Citroen plans to do it. "Our view on this is clearly translated by what you saw recently with C4 and C5 X," Cobée said. "There's something after SUVs. "There are two reasons for this: not everybody wants a high-stance, boxy car (and there's a number of cars that are called SUVs, but in reality they are elevated saloons).
"The second thing is, when you look at CO2 compliance and efficiency of distribution, everybody will have to move towards an extremely rationalised line-up. Line-ups with 30, 40 different body types in a showroom might be something of the past."
That was echoed by new Ford of Britain boss Lisa Brankin. Mondeo is not much longer for this world, but what will be the shape of the future Ford line-up?
"In the olden days it used to be Fiestas, Focuses, Sierras and everything else," she told me. "Now that has really changed. In the UK, half of all the vehicles we sell are some kind of SUV." 
Brankin's focus is to "put customers at the heart of our business", so the Ford line-up will evolve, she says. And that customer focus is important. Even with fewer niches, I can't see us being short of choice in showrooms. 
Check out the latest on Britain's best selling cars for 2021 here...